EU-Canada trade deal dealt new blow as Belgium PM fails to win Wallonia over
European Council President Donald Tusk will phone Canadian PM Justin Trudeau tonight.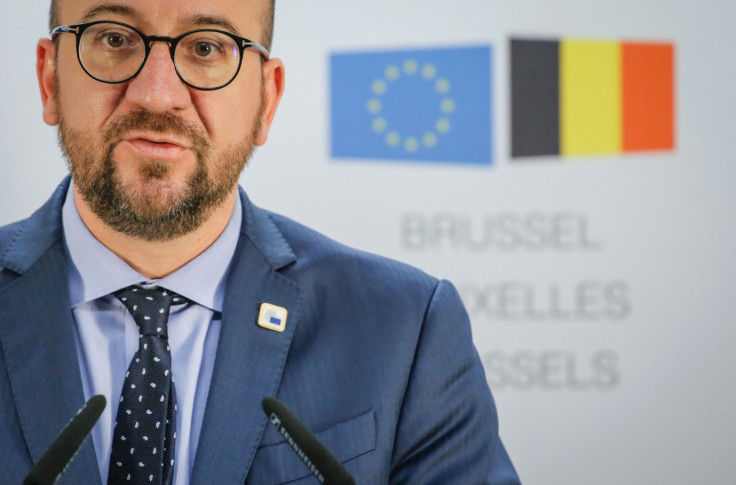 Hopes of getting the EU-Canada free trade agreement back on track have been dealt a fresh blow after the prime minister of Belgium said he could not sign the deal.
Charles Michel said he informed European Council President Donald Tusk of the development after a crunch meeting with leaders of the Wallonia region today (24 October).
"We are not in a position to sign CETA (Comprehensive Economic and Trade Agreement)," the Belgium premier reportedly said, according to AFP.
The EU had given Wallonia a deadline of today to back the agreement after Canada's international trade minister, Chrystia Freeland, walked out of "impossible" talks on Friday.
The free trade deal has taken seven years to broker and is backed by all 28 national governments of the EU. But the Wallonia region blocked CETA over farming and welfare standards concerns.
European Parliament President Martin Schulz held emergency talks with Wallonia's socialist leader Paul Magnette and Freeland on Saturday.
Prime Minister Justin Trudeau was set to travel to Brussels on Friday (28 October) to sign the agreement.
A European Council spokesman confirmed to IBTimes UK that Tusk spoke to Michel.
The EU chief will phone Trudeau to discuss the development at 6.15pm (CET). The Canadian prime minister could cancel his trip to Brussels.
Fran Burwell, vice president for EU and special initiatives at the Atlantic Council, told IBTimes UK the CETA troubles could bolster Eurosceptics in Britain.
"I don't think this has much of an impact expect that it will make those in the UK who want to leave more sure of their position because they will see the EU as an unable to conclude what it was a rational trade agreement," she said.
© Copyright IBTimes 2023. All rights reserved.