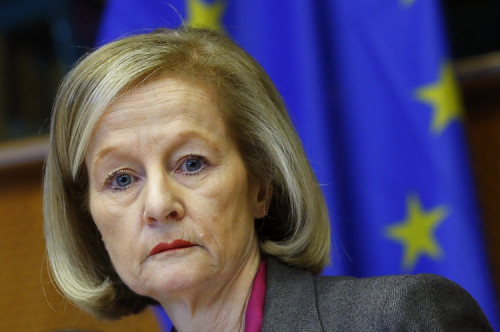 A number of banks in the eurozone must fail in the stress tests conducted by the European Banking Authority for the process to be credible, according to Danièle Nouy.
Nouy, chief of the Single Supervisory Mechanism (SSM), which is under the umbrella of the European Central Bank, will supervise the bloc's largest lenders from November 2014, after the EBA reports its findings.
She told the Financial Times that some banks must fail the stress tests for the tests to be credible.
She said: "The president of the ECB has said that that was one condition so I will certainly agree with [him] and it seems precisely what markets expect from such an exercise; so, yes, probably that's the case.
"I do not have any idea of how many banks have to fail. What I know is that we want to have the highest level of quality. A failure of a bank may happen," she added.
Probing Eurozone Banks
The EBA was called upon by the European Central Bank to develop standards which would help policymakers in Frankfurt and Brussels spot risks in eurozone banks.
Previous stress tests by the European authorities cleared eurozone banks. But these same banks later experienced great difficulty during the sovereign debt crisis that started in 2010.
The stress tests are the first step towards the ECB becoming the supervisor of all lenders in the eurozone, under the SSM.
Nouy who heads the SSM has been charged with monitoring the activities of approximately 6000 lenders.
The role comes into force in November 2014.
The development of the stress by the EBA and the establishment of the SSM are a wider part of efforts to move the eurozone towards a more centralised banking union.
The European banking union is built on three pillars: the ECB acts as supervisor for troubled institutions (the Single Supervisory Mechanism); a resolution regime shuts down failed banks (Single Resolution Mechanism); a €100,000 deposit guarantee protects consumers (Deposit Guarantee Scheme).
It seeks to avoid chaotic meltdowns, such as happened in Cyprus where failing institutions almost bankrupted the country and led to a €10bn (£8.35bn, $13.7bn) bailout loan from the European Commission, ECB, and International Monetary Fund (IMF).
It also aims to prevent billions of euros being ploughed into failed institutions to bail them out.