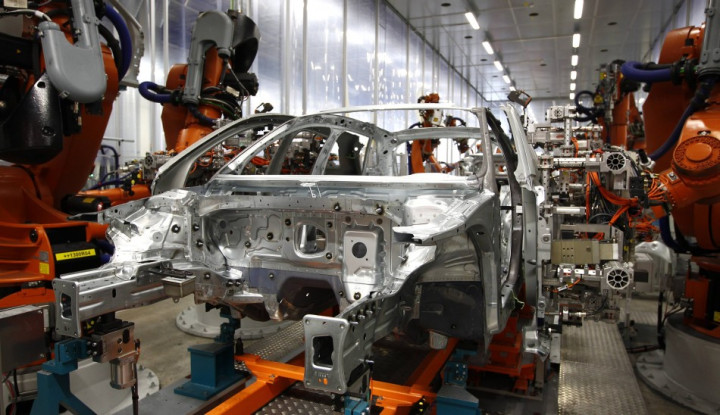 The ongoing trade spat between Europe and China could impact Europe's automotive industry as car manufacturers in the region suspect a possible anti-dumping probe into car exports to China.
Following its investigation into the alleged dumping of European wine into China, China is likely to target luxury car imports from Europe, according to a Reuters report.
The European auto industry association ACEA told Reuters that an unknown person or persons filed an anti-dumping complaint with China's Ministry of Commerce that focuses on cars with engine displacements of 2 litres and more built in the European Union (EU) and exported to the People's Republic of China.
The association anticipates preliminary investigations to begin in early July at the latest. ACEA noted that the investigation may find an economic injury to the Chinese car industry from European imports, prompting Chinese authorities to impose provisional duties on car makers.
The association warned that such a move from China would hurt the European car industry.
"If there is not an improvement in the political climate, if it becomes a real trade war (...) if that is going to be the position and the strategy of the EU, then I think the Chinese will retaliate for sure," Reuters quoted an ACEA spokesperson as saying.
The trade row between the parties intensified after the EU imposed anti-dumping duties on China's multi-billion-dollar solar exports, despite strong opposition from the world's second-largest economy. The duties were lowered to a fourth from what were proposed initially due to intense lobbying by China of European leaders and industry executives.
In response, China launched an anti-dumping and anti-subsidy probe into wine imports from Europe. Both parties, however, intend to resolve the trade spat through talks.
China's People's Daily, the ruling Communist Party's official newspaper, earlier reported that China is likely to take further measures in its trade dispute with the EU.
"We have set the table for talks, (yet) there are still plenty of cards we can play," the newspaper said.
Meanwhile, French wine producers were alarmed by China's announcement of an investigation into EU wine and called for dialogue between Brussels and Beijing. Of the 257.3 million litres of wine exported by the EU to China in 2012, 139.5 million litres came from France.