EU Dismisses David Cameron's Touted China Free Trade Deal as 'Premature'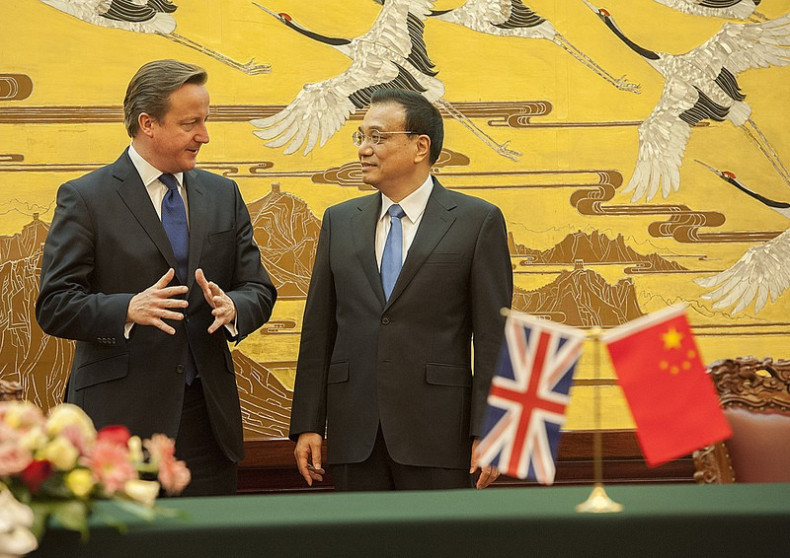 A European Union official poured cool water over UK Prime Minister David Cameron's visit to China in which he said he wants to lay the ground for a free trade deal between the Asian economic giant and the 28-member state bloc.
"We believe that it is premature at this stage to discuss a free trade agreement with China," said Alexandre Polack, a spokesman for European Commission, at a press conference, adding that the EU should focus on its existing investment discussions with the Chinese.
Cameron had told the Chinese magazine Caixin that his visit, aside from drumming up trade for the UK, is about building on the current EU-China negotiations on investment and China's planned economic reforms, such as stripping away red tape around foreign direct investment.
"I now want to set a new long-term goal of an ambitious and comprehensive EU-China free trade agreement," he said.
"And as I have on the EU-US deal, I will put my full political weight behind such a deal which could be worth tens of billions of dollars every year."
The EU and China are locked in a protectionist battle to defend their own manufacturers against competition from each other.
In one recent example, the EU imposed tariffs up to 42% on China-produced solar glass imports in a bid to shield European producers from their competitors who have been accused of selling glass at a loss in the single market.
Europe's reaction to Cameron's China visit adds fuel to the fire of debate surrounding the UK's membership of the EU, ahead of a proposed in/out referendum in 2017. Both China and the EU are key trade partners for the UK.
UK-China trade
Despite a lukewarm reception from the EU, Cameron's visit has yielded some success for UK firms.
Britain and China have signed a package of healthcare deals potentially worth over £120m.
China's Sinophi Healthcare signed contracts for hospital management and hospital investment, including a joint venture with Huai'an First People's Hospital, one of the biggest hospitals in Jiangsu Province, and an agreement to build a 1,000 bed oncology hospital.
There were also memorandums of understanding signed between three UK and three Chinese firms, unlocking the potential for millions more in healthcare trade. Cameron said the Chinese healthcare market is forecast to be worth $400bn by 2017.
"These agreements will see UK firms exporting their expertise to China - building their businesses and investing in Chinese healthcare," said the UK Health Secretary Jeremy Hunt.
"Both countries will benefit from these new relationships and better trade links."
Cameron is also tipped to sign a trade deal worth £1.8bn with Chinese Prime Minister Xi Jinping.