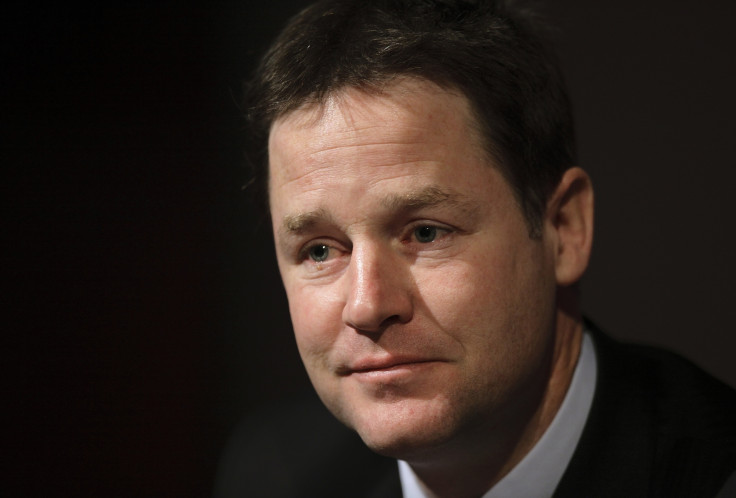 The EU has called a Russian entry ban against 89 European politicians, officials and military leaders "totally arbitrary and unjustified".
Among those believed to be on the list are former UK Deputy Prime Minister Nick Clegg and Uwe Corsepius, Secretary of the EU Council.
The EU said that after reports from EU officials that they had been refused entry into Russia they had requested the full list of banned officials and politicians, which had now been provided.
"The list with 89 names has now been shared by the Russian authorities. We don't have any other information on legal basis, criteria and process of this decision," an EU spokesman said on Saturday.
"We consider this measure as totally arbitrary and unjustified, especially in the absence of any further clarification and transparency," he added.
Many of those reportedly on the list are outspoken critics of Russia and its policies in the wake of the Maidan revolution in Ukraine, including the annexation of Crimea and its alleged role in instigating conflict in east Ukraine, which has cost more than 6,000 lives.
A Russian foreign office official said that the travel bans were a response to EU sanctions imposed in the wake of the Ukraine crisis.
"Why it was precisely these people who entered into the list… is simple – it was done in answer to the sanctions campaign which has been waged in relation to Russia by several states of the European Union," an unnamed told Russian news agency Tass.
The official said questioned the motivation of the EU in seeking the list, and alleged that officials from countries imposing economic sanctions had been told to check with their Russian consulate before attempting to enter Russia.
"Just one thing remains unclear: did our European co-workers want these lists to minimise inconveniences for potential 'denied persons' or to stage another political show?" he said.
The British citizens on the list are believed to include former Foreign Secretary chairman of the Intelligence and Security Select Committee Sir Malcolm Rifkind, MI5 director Andrew Parker, former MI6 chief Sir John Sawers, and General Sir Nicholas Houghton.
The Foreign Office condemned said there was no legal basis for the travel bans.
"The Russian authorities have not provided any legal basis for the list or for the names on it.
"If Russia thinks this action will cause the EU to change its position on sanctions, it is wrong."
Other countries with names on the list include Germany, France, Sweden Poland, Latvia, Lithuania, Estonia, Denmark, Finland, Romania, Bulgaria and Spain.