RAF cuts to Nimrod patrols allows Russians to spy on Trident submarines, warn experts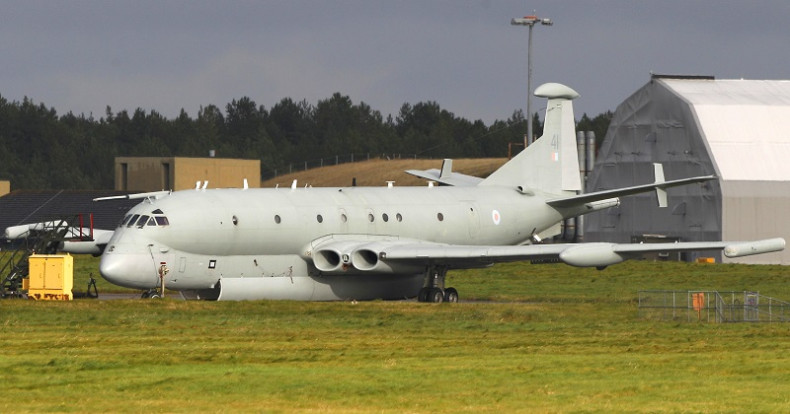 Senior RAF figures have warned that Russian submarines may have gathered "valuable intelligence" on Britain's nuclear deterrent, Trident, since Nimrod maritime patrol aircraft were scrapped.
In a letter to the Daily Telegraph, the five retired senior officers said there was a "very urgent" need to reintroduce the submarine hunting planes.
"The need to reintroduce Maritime Patrol Aircraft (MPA) into the British frontline is now widely recognised," they wrote.
"With so few naval escorts available, this will be vital if future aircraft carriers are not to be put severely at risk.
"We know that Russian submarines are monitoring the area from which our nuclear missile submarines emerge from the Clyde.
"Without maritime patrol aircraft surveillance, opportunities for intelligence gathering by such 'intruders' can only prejudice the security and effectiveness of our strategic deterrent.
"Indeed, it would be surprising if valuable intelligence had not already been acquired by the Russian Navy since the Nimrod force was grounded in March 2010."
The letter is signed by Air Marshall Sir John Harris, Air-Vice Marshall George Chesworth, Air-Vice Marshall David Emmerson, Air-Vice Marshall Andrew Roberts and Air Commodore Andrew Neal.
The Nimrod planes played an important role in anti-submarine warfare since the late 1960s, as part of the RAF's reconnaissance fleet.
Plans for an updated fleet, the Nimrod MRA4, had overran by nearly a decade and were hundreds of millions of pounds over budget when they were scrapped in the 2010 Strategic Defence and Security Review.
In March, the Commons Defence Committee said a lack of MPA had left a ''crucial gap'' in UK defences, warning that more aircraft, warships, tanks and missiles were needed to counter aggressive surveillance from Russia.
Over recent months, there have been several approaches to Britain by Russian planes and ships.