EU gives Britain two weeks to make Brexit concessions or trade talks could collapse
The deadline gives Britain a fortnight to prevent trade talks from collapsing.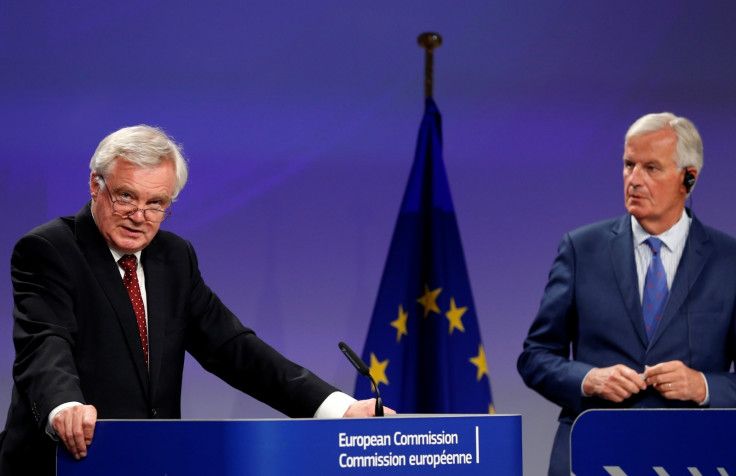 The EU's chief Brexit negotiator, Michel Barnier, has warned that Britain has just two weeks to reach an agreement over the divorce bill if they want to proceed to the next round of talks.
Speaking alongside Brexit secretary David Davis in Brussels, Barnier said that if Britain wanted to move on to the discussion of trade, then the UK needed to make concessions by the time EU officials gather in December for a European Council summit.
He added that progress had been made in certain areas, including citizens rights, which has been a controversial topic in the UK.
The 'divorce' bill is what the EU says that the UK should pay as a share of money that's already been committed to various projects. There is no official bill yet decided and any amount will be a matter for negotiations.
Numerous figures have been mentioned in recent months, ranging from as little as €1bn to €100bn. Last month, Davis was adamant the prospect of the UK paying €50bn to the EU was "nonsense".
EU leaders will be meeting on the 14 and 15 December as part of the council summit, but many of the deals and agreements announced there will be agreed several weeks in advance, meaning Britain too will need to reach a decision soon on what concessions it is willing to make.
David Davis said: "We remain ready and willing to engage as often and as quickly as is needed to secure this outcome over the weeks remaining ahead of the December European Council."
Despite Britain voting to leave the EU in June 2016, little progress has been made in negotiations, with Brussels refusing to move onto trade until issues such as the Irish border, citizens' rights and the divorce settlement are finalised.
The activation of Article 50 in March this year means that there is just a year and a half left until Britain is set to leave in March 2019, a timescale that Theresa May has been adamant about sticking to.