EU Immigration Row: Germany Confirms It Won't Negotiate on Migrant Law with UK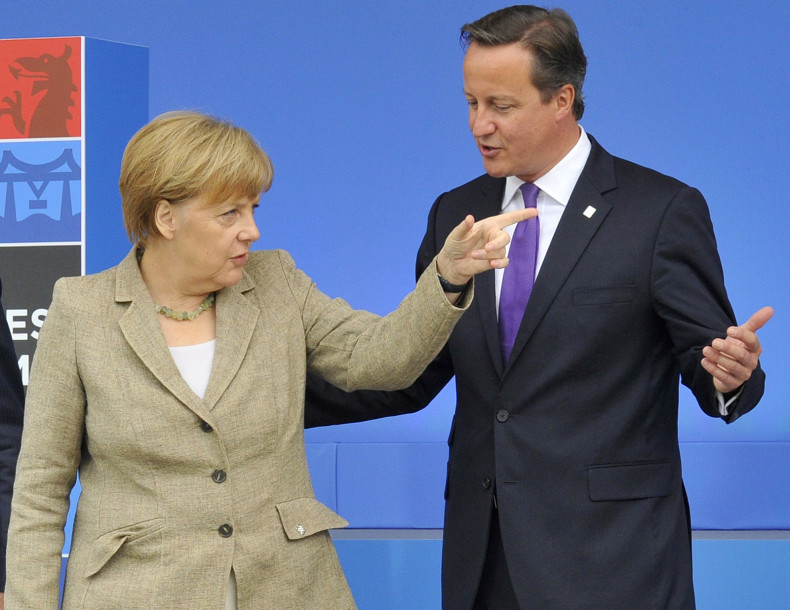 German Chancellor Angela Merkel's office has confirmed that the country would still like Britain to remain part of the European Union but it will not negotiate on immigration.
According to a statement by Merkel's spokesperson, Steffen Seibert, Germany still wants the UK to remain as an "active and engaged" member of the EU but warned it would not subscribe to strict immigration measures Prime Minister David Cameron is planning to implement.
"It is up to Britain to clarify what role it wants to play in future in the EU," said Seibert in a news conference.
"This is not a bilateral matter between Germany and Britain but between Britain and all of its European partners.
"The general principle of freedom of movement in the European Union is not negotiable."
Cameron pledged to let Britons vote for either exiting and staying within the European Union via an in/out referendum scheduled for 2017, if his Conservative party remains in power after the general election next year.
The Tories, as well as Labour and Liberal Democrats, are under increased pressure to curb immigration amid growing support for political parties, such as Ukip, that are in favour of stricter border control and exiting the union.
Cameron pledged a few days ago to have "one last go" at curbing EU immigration laws to stop the flow of migrants into the UK.
"We need further action to make sure we have more effective control of migration," he added.
Anti-EU group Ukip's leader Nigel Farage said: "It is impossible to change the free movement of peoples within Europe without a fundamental treaty change with 27 other European countries.
"Nobody wants it, nobody is interested, and the prime minister knows it's not possible."
Earlier today, in weekly German magazine Der Spiegel, sources said Merkel's office and the foreign ministry are becoming increasingly concerned that Britain is looking to radically curb immigration, in a bid to appease supporters of political parties that favour closing the borders.
Last month, the President of the European Commission warned Cameron that he is being too complacent with how much opposition there may be in the run up to the EU referendum.
Furthermore, Conservative MP Michael Fallon was forced to withdraw "insensitive" remarks about the state of immigration in the UK.
Fallon had originally said that British towns are being "swamped" by immigrants and their residents are "under siege".