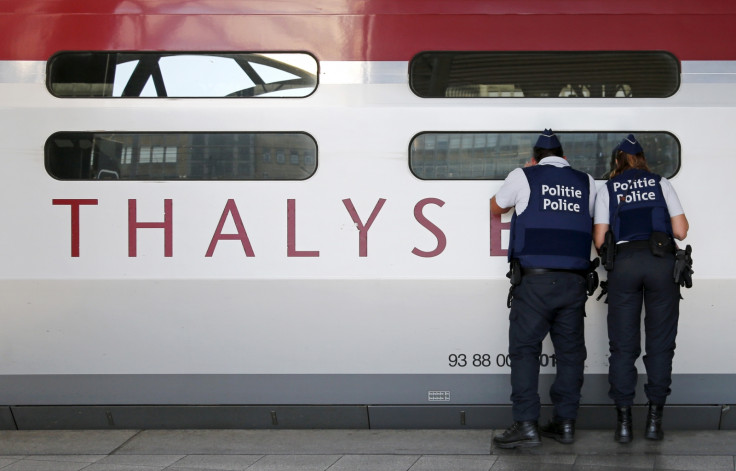 European interior ministers are set begin emergency security talks in Paris in the wake of the thwarted attack on a high-speed train travelling from Amsterdam to Paris. The interior ministers of Germany, France, Switzerland, Italy, Spain, Belgium, the Netherlands and Luxembourg will be joined by transport ministers of the European nations as well. The UK will be represented by Home Secretary Theresa May.
Calling for "concrete proposals" from the meeting, French Interior Minister Bernard Cazeneuve told French radio earlier: "We must examine whether we can set up a scheme that allows for more systematic checks... on public transport in a more co-ordinated way. Can we implement simultaneous and co-ordinated checks in EU countries?"
Moroccan Ayoub El-Khazzani, 25, was about to carry out a "targeted and premeditated" attack on the train. Passengers tackled the heavily-armed gunmen and pinned him down.
Authorities are investigating whether ample security measures could have prevented the attempted attack. They have raised questions on how armed with a Kalashnikov AKM assault rifle, 270 rounds of ammunition, a handgun and petrol, the suspect managed to board the train. Experts are however sceptical about introducing full-fledged security checks at train terminals as costs could increase and cause delays.
"Airport-style security at train stations is probably going to prove impossible. There are too many people and too many intermediate points," Nigel Inkster, Director of Transnational Threats and Political Risk, at the International Institute for Strategic Studies, told the Financial Times.
Any outcome of the meeting will be sent to a European rail security working group. Later, it will be taken up by an EU transport ministers' conference from 7-8 October.