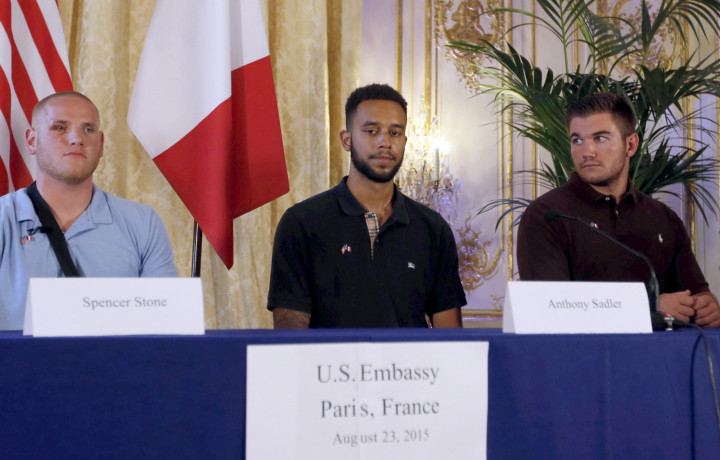 Six passengers who thwarted an attack by a heavily-armed gunman on an Amsterdam to Paris high-speed train are to receive France's highest honour, the Legion d'Honneur.
French President Francois Hollande will present the award to US servicemen Spencer Stone and Alek Skarlatos, US student Anthony Sadler, and Briton Chris Norman in a ceremony at the Elysee Palace on 24 August.
Moroccan national Ayoub El-Khazzani, 25, allegedly opened fire with a Kalashnikov assault rifle when the Thalys train was travelling near Arras on 21 August, before being tackled by Stone and Skarlatos, members of the US Air Force and US National Guard, respectively.
They were helped by their childhood friend Sadler and 62-year-old British business consultant Norman in restraining the attacker.
A French passenger, who also tackled the gunman but has chosen to remain anonymous, and another passenger who was hit by a bullet will also receive the medal on a later date.
'Gut instinct'
The three American passengers described their ordeal in a press conference at the US embassy in Paris on 23 August.
Stone, who was wearing a sling after undergoing surgery to reattach his thumb, said he had just woken up from a deep sleep when the gunman emerged.
"I turned around and I saw he had an AK-47 and it looked like it was jammed – he was trying to charge the weapon," the 23-year-old US airman was quoted as saying by the Guardian newspaper.
"Alek just hit me on the shoulder and said 'Let's go!' and I ran down, tackled him. Alek ran up and grabbed the gun out of his hand while I put him in a chokehold."
"He just kept pulling out more weapons. He pulled out a handgun, Alek took that. He took out a box cutter and started stabbing at me with that.
"We started punching him while he was in the middle of us, just grabbed him and hit him unconscious while Alek was hitting him in the head with a pistol or a rifle."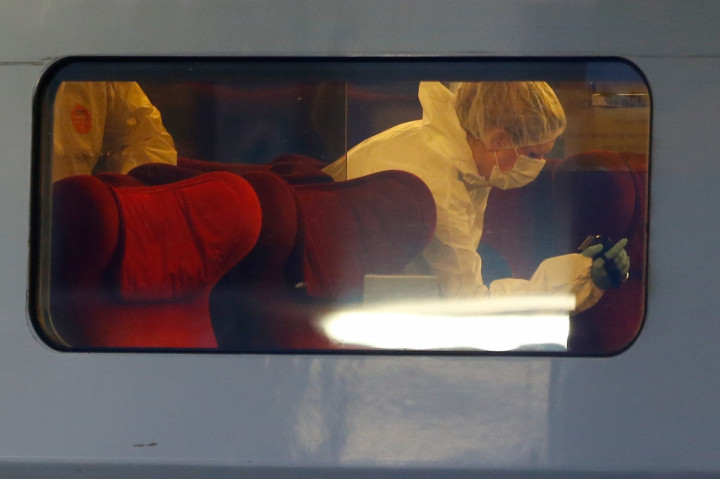 Skarlatos, who had just returned from a tour of duty in Afghanistan, said survival instinct led him to react.
"I feel our training mostly kicked in after the assailant was already subdued. Frankly when it came to medical care and security, making sure there wasn't another shooter," the 22-year-old said.
"But at the beginning it was just gut instinct, survival... it wasn't really a conscious decision. We just acted."
Skarlatos and his friends restrained the gunman with help from Norman, and he was arrested by police when the train made an emergency stop at Arras station in northern France.
French officials are continuing to question the gunman, who is reported to have links to radical Islam.