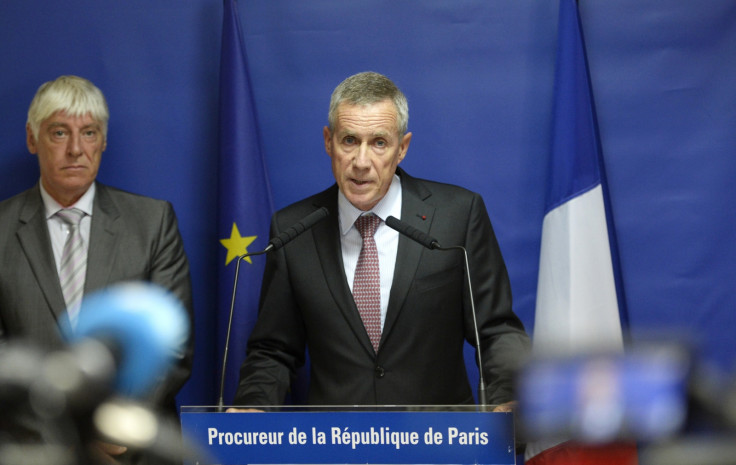 A Moroccan man wrestled to the ground by three Americans and a British man on a train to Paris intended to commit a terrorist attack, a French prosecutor has said.
At a press conference, prosecutor Francois Molins said the suspect, Ayoub El Khazzani, 25, carried more than 200 rounds of ammunition with him, a bottle of petrol, and his internet record showed "clear evidence of terrorist intent".
El Khazzani, Molins said, was "attempting to kill a whole train full of people" and had been listening to jihadist propaganda on the train.
He said that a formal terrorism investigation had opened. El Khazzani is expected to be charged with attempted murder, attempted mass murder, and membership of a terrorist organisation later today (Tuesday, August 25).
"Ayoub el Khazzani had watched YouTube audio files while already on the Thalys train in which an individual called on the faithful to fight and take up arms in the name of the Prophet," Molins told a news conference.
In interviews with police El Khazzani said he was just trying to rob the train, after finding a bag of weapons in the park. Molins said he began to speak less to investigators as his time in custody passed.
On Monday, the four passengers who thwarted the attack on the train from Amsterdam to Paris on Friday, August 21, were awarded the French Legion of Honour, France's highest award for bravery, by President Francois Hollande.
Anthony Sadler, Spencer Stone and Alek Skarlatos, and Briton Chris Norman provided a "lesson in courage", said Hollande. Franco-American Mark Moogalian, who was injured trying to disarm the gunman, would also receive the decoration when he recovered from his injuries, said Hollande.