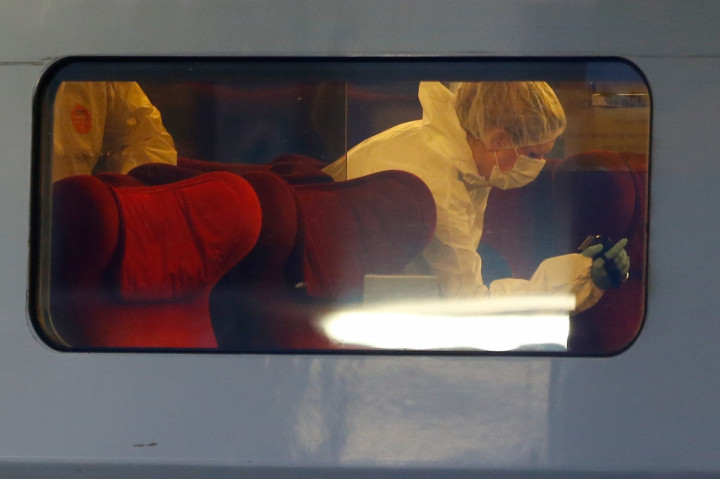 A heavily-armed gunman who was overpowered by passengers on a high-speed train between Amsterdam and Paris has been identified by French officials.
Morrocan national Ayoub el-Khazani, 25, is suspected of having links to the Islamic State militant group and is being interrogated by law enforcement officers at their counter-terrorism headquarters outside Paris, the Guardian newspaper reported.
He opened fire with a Kalashnikov assault rifle when the Thalys train was travelling near Arras on 21 August, before being tackled to the floor by passengers, including two US servicemen and a Briton, who have been hailed as heroes.
One of the Americans and another passenger were seriously wounded in the attack.
El-Khazani, who was also carrying a Luger automatic pistol, nine cartridge clips and a box-cutter knife, was arrested when the train stopped at Arras station in northern France.
French media reports say El-Khazani lived in Spain for seven years between 2007 and 2014 and was flagged to France by Spanish intelligence officials last year.
He reportedly travelled to Syria from France and was also under surveillance by the security services of Germany and Belgium, according to the AFP news agency.
'Rather die being active'
Meanwhile, French President Francois Hollande is to meet the four passengers who restrained the gunman at the Elysee Palace on 24 August.
Spencer Stone and Alek Skarlatos, members of the US Air Force and the US National Guard respectively, were the first to charge the assailant after he opened fire.
They were helped by their childhood friend and Sacramento State University student, Anthony Sadler, and a British business consultant, Chris Norman.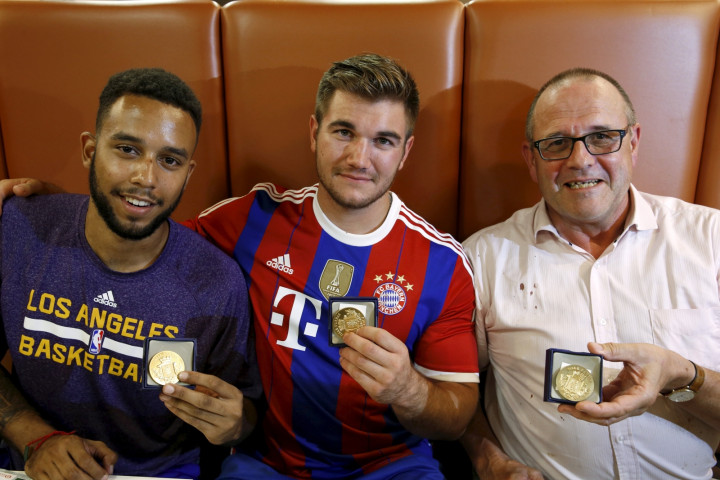 "My first reaction was to hide but... my thought was I'm probably going to die anyway, I'd rather die being active, trying to get him down than simply sit in the corner and be shot," AFP quoted the 62-year-old Norman as saying.
"I don't feel like a hero. If it wasn't for Spencer, I think we would all be dead."
France has been on high alert since 17 people were killed by jihadists in Paris in January.
Last month, French police foiled a jihadist attack on a military installation in the south of the country.
There are an estimated 1,200 French nationals involved in extremist fighting in Syria and Iraq.