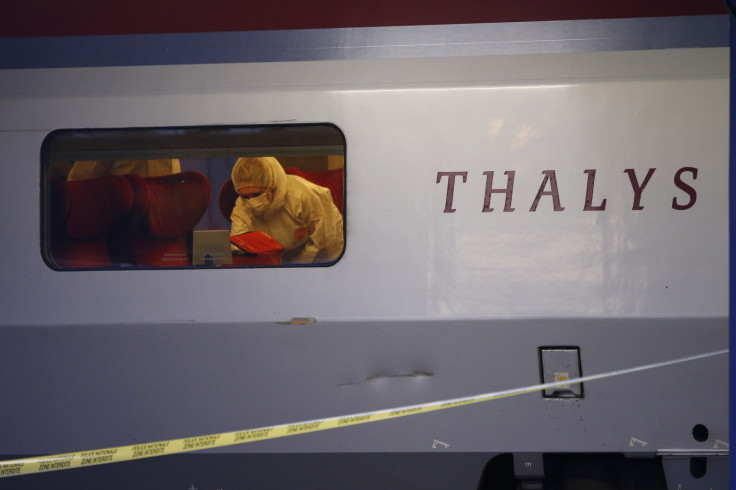 France officials announcing a step-up in train security, including spot checks on passengers, said they'd rather be accused of discrimination than stand still and watch new Islamist attacks unfolding in the wake of a botched shooting on a Thalys express from Brussels to Paris.
Alain Vidalies, the state secretary for transport, said random checks of travellers' belongings were one of the most effective measures to counterterror threats, but the procedure has been often criticised as discriminatory for it tends to target members of ethnic minorities more often.
"I indeed prefer that we discriminate in order to be effective rather than merely remaining spectators," Vidalies told Europe 1 radio, adding that checks were carried out by professionals trained to spot possible dangers.
The government has also set up a dedicated telephone number (3117) for passengers to report suspicious activity after the Thalys incident. Airport-style checks have been instead deemed as unworkable for a greatly higher volume of people travels via train. Vidalies said two billion people take the train every year in France, 20 times the number of those travelling by plane.
In Europe, only Spain has in place in-depth controls on high-speed railway passengers' baggage, a measure introduced a decade ago, after 191 people were killed in coordinated train bombings in Madrid.
Meanwhile, three Americans and a Briton who thwarted the Thalys attack subduing the gunmen have received France's highest honour, the Legion d'Honneur by President Francois Hollande. "You gave a lesson in courage, in will, and thus in hope," Hollande said as he pinned the medals on US Airman Spencer Stone, National Guardsman Alek Skarlatos, their friend Anthony Sadler and British businessman, Chris Norman. The gunman, 26-year-old Moroccan Ayoub El-Khazzani, is currently in police custody.