Austria says it will impose a daily limit on the number of migrants and refugees entering its territory and impose stricter border controls. The new rules mean no more than 3,200 migrants will be allowed to travel through the country in a day, while the number of asylum claims it receives daily will be capped at 80.
The measures, which are likely to create backlogs of migrants on the Balkan route, will come into effect on 19 February. Austria has seen a rise in the number of migrants and asylum seekers over the past year, most of them entering from Slovenia and Hungary.
The government says it accepted around 90,000 asylum applications in 2015 and plans to reduce this to 37,500 this year. However, the majority of refugees who enter Austria do not stay there and travel through its territory to Germany and beyond.
'Breaking point'
"Austria is among the EU countries most under strain and is reaching breaking point," Interior Minister Johanna Mikl-Leitner was quoted as saying at a press conference in Vienna by the AFP news agency. "It stands to reason to want to secure your own borders when there is no European solution."
Mikl-Leitner conceded that the move could create a backlog of refugees in Eastern Europe but claimed Slovenia would also impose similar measures in solidarity. "We must apply the brakes step by step," she was reported as saying by Reuters.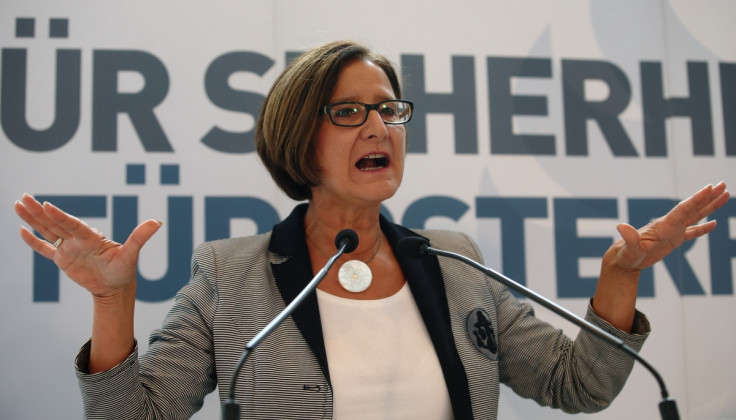 "These upper limits are a further step, and further measures and further steps will follow."
The UN refugee agency says more than one million people crossed the Mediterranean into Europe in 2015 from the Middle East, Africa and elsewhere, with most of them entering the continent through Greece.
Despite the harsh winter weather, more refugees arrived in Europe during the first six weeks of 2016 than in the first four months of last year, according to the United Nations High Commissioner for Refugees. New steps to tackle the migrant crisis will be discussed at an EU summit in Brussels on 18 February.