EU migrant crisis: Nigel Farage opinion 'worthless' says heckled Jean-Claude Juncker [Video]
The President of the European Commission, Jean-Claude Juncker, slammed Nigel Farage's opinion as "worthless", after the UKIP leader heckled him during a key speech in Strasbourg. Juncker interrupted his first state of the union address at the European parliament twice to tell off the British politician who had made a loud comment from his seat.
"I will not at each time respond to what you are saying because what you are saying is worthless," Juncker said after the first disruption early into his long talk.
The duel continued as Juncker addressed Britain's push to renegotiate the terms of its EU membership after announcing quotas for the distribution of 160,000 refugees across the 28-countries block.
"I like your interruptions because these are inspiring," he told Farage, adding his first impression of the British nationalist was that of an open, frank and "not without humour" person. "That's the only quality we share, humour," he said.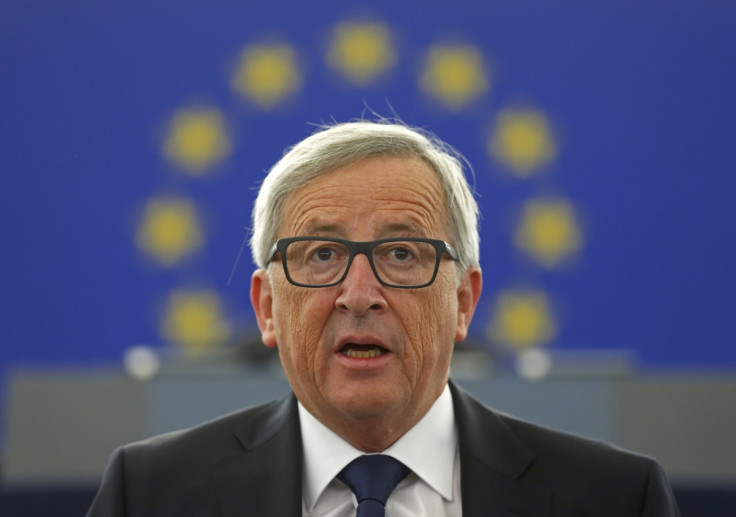 Later, Farage took the floor to attack Juncker's proposal to move part of the refugees who arrive in 'front line' countries such as Italy, Greece and Hungary to other EU countries.
"Mr Juncker you've simply got this wrong," Farage said. "The European Common Asylum Policy sets its terms so wide that to say that anyone who sets a foot on EU soil can stay, I said it would lead to a flow of biblical proportions and indeed that is what we are beginning to see and that's been compounded by Germany last week saying that basically anyone can come."
"It is a bit too late now to draw up a list of countries from whom can stay and can't stay," he said.
Farage was not the only MEP to heckle the commission president. Italian right winger Gianluca Buonanno staged a bizarre protest donning a mask of German Chancellor Angela Merkel before walking down from his seat to the podium to shake Juncker's hand. The Northern League lawmaker is not new to such stunts. He was once famously expelled from the Italian parliament for waving a fish during a speech.
© Copyright IBTimes 2023. All rights reserved.