Athens is to ask the EU for €700m (£510m, $777m) to help tackle an influx of migrants and refugees which has led to thousands arriving in Greece, predominantly from the Middle East and Asia.
Roughly 2,000 migrants from Syria, Iraq and Afghanistan have been arriving on the Greek Aegean islands of Kos, Lesbos, Samos and Chios every day from nearby Turkey.
Three-year-old Aylan al-Kurdi, whose death has galvanised public opinion, over the refugee crisis, was among the thousands attempting the trip when he was drowned with his mother and five-year-old brother en route to Kos.
Greece has overtaken Italy to become the main port of entry into Europe for migrants. The country's cash-strapped interim government has said it needs the EU funds to improve infrastructure for dealing with the increased numbers.
"There is a major funding issue which should be addressed urgently," Economy Minister Nikos Christodoulakis told reporters as EU officials arrived in Greece to assess the situation.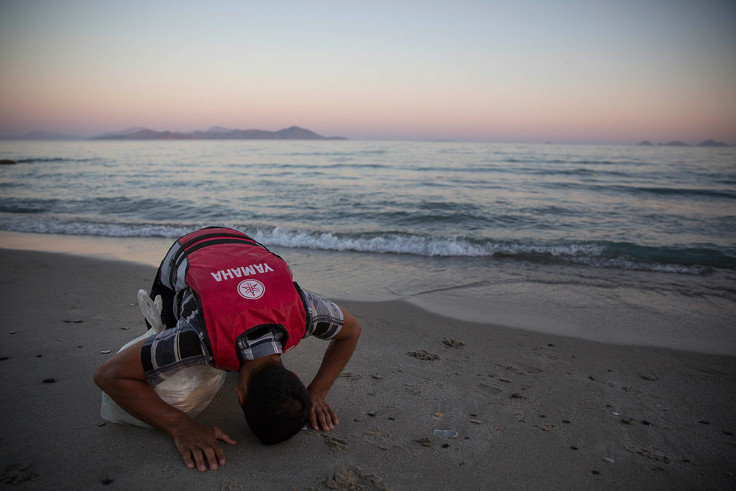 "The minimum sum Greece needs is 400 million euros from the asylum fund and 330 million from the fund for poor to tackle urgent needs for infrastructure," he added.
The Greek government is also looking to provide financial assistance to those eastern Greek islands which have seen their local economies affected by the crisis gripping Europe. Many are dependent on tourism to support local businesses.
"Many northern and southern Aegean islands have faced a dive in tourist traffic in recent months," he said. "If we don't address that, we will have a new domestic wave of unemployed and poor," Christodoulakis said.
Frans Timmermans, first vice-president of the European Commission and EU Commissioner for Migration Dimitris Avramopoulos, are in Athens to meet Greek officials. They will also meet police and coastguard officials on Kos on Friday, Reuters reported.
A record number of more than 320,000 refugees and migrants have crossed EU borders so far this year, mainly through a treacherous sea route across the Mediterranean to Greece and Italy. Some 107,500 arrived in July alone, while more than 2,600 are believed to have died at sea since January.