EU migrant crisis: More than one million people sought asylum in 2015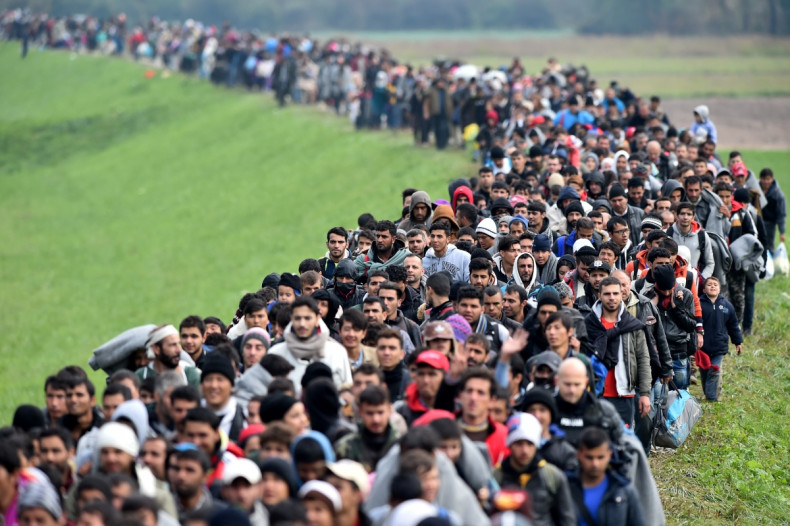 More than a million migrants have claimed asylum in the European Union in 2015. As of November, at least 1,001,910 main applicants and their dependants sought asylum in the 28 member states of the EU, according to figures from the union's statistics agency, Eurostat. The true total is likely to be higher, as only one country – Finland – has so far registered data for November.
The figure is 60% higher than the total for 2014. Of the total registered in 2015 to date, 94% were first-time applicants. The largest number of asylum seekers was from Syria, with 15% of total applicants, while 12% come from Afghanistan and nine per cent from Iraq.
Germany has received the largest number of applicants, with 340,000 received in 2015, a third of the total. Hungary is second with more than 175,000 applications, and Sweden more than more than 112,000 claims, or 11% of the 2015 total.
In Hungary, figures dipped from more than 30,000 in September to just over 600 in October after the country closed its borders with Croatia and later Serbia. In the figure from July to September, more than 410,000 first-time asylum seekers applied for refuge in the EU, an increase of 60% on the previous quarter. The UK has received only 3% of applications, with 27,000 seeking asylum over the period.
Eurostat also records asylum figures for non-EU countries Norway, Iceland, Liechtenstein and Switzerland, with a further 600,000 applying for asylum there.