EU migrant crisis: Sweden imposes tighter border controls to maintain public order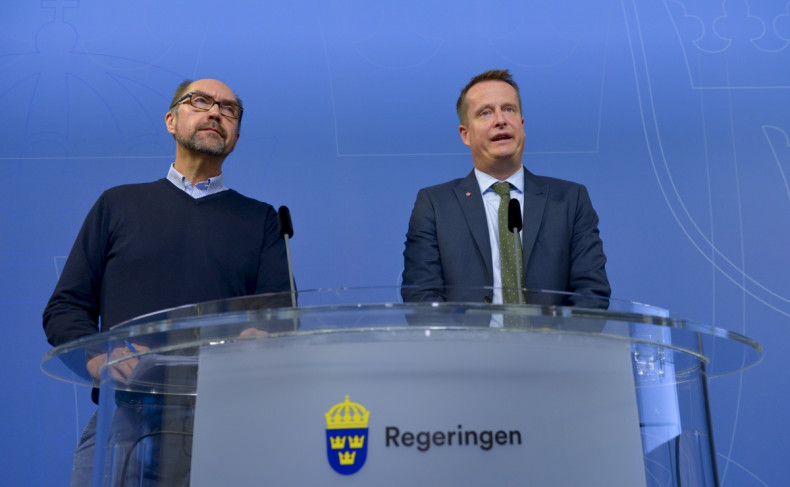 Sweden has imposed stricter border controls with effect from today (11 November) in a bid to cope with the unprecedented arrival of refugees. Despite calling in the army earlier this week to help with the inflow of refugees, it has been unable to cope with the rising number of refugees arriving at its borders.
Interior Minister Anders Ygeman said: "A record number of refugees are arriving in Sweden. The migration office is under strong pressure ... and the police believe there is a threat against public order."
The minister added: "We also want to introduce ID [identify] controls on passenger ferries because we need better control on who is actually on these boats - it's both a question of sea safety but also of order in our refugee reception. The stricter border controls are set to take effect from midday and be in force for at least 10 days.
He stressed that the move is not aimed at limiting the number of asylum seekers but "to get better control of the flow of asylum seekers to Sweden." He said the government had acted in the name of "security and stability."
"Our signal to the rest of the EU is crystal clear - Sweden is the country that has shouldered the greatest responsibility for the refugee crisis. If we are to cope with this mutual challenge, the other countries must take their responsibility."
Swedish immigration officials hope the introduction of stricter border controls will help them deal with the registration of new arrivals and at the same time stop people from staying in the country illegally.
Fredrik Bengtsson, the spokesman for the Swedish Migration Agency said the agency was currently picking up people by bus at the border and driving them to its offices. However, "once they get there, quite a lot don't enter and get registered but disappear."
The migrant issue has caused deep rifts among EU member states. An emergency European Union summit on migration will be held in Malta today to discuss the worsening situation as several member states try to re-establish borders within the Schengen zone to step the flow of migrants.