Thousands of people were forced to queue for hours in Serbia, as the migrant crisis worsens in the country. The situation turned chaotic, as refugees started to push through barriers or jump over fences in the Seabian town of Presevo on 11 November. They were waiting for registration papers to get them into the European Union (EU).
Field co-ordinator for the United Nations refugee agency (UNHCR) Seda Kuzucu said: "So the process is going between two to three hours, they have to wait here for the registration, and they are taking buses and trains to go to Sid, so it's going smoothly but is a bit chaotic right now.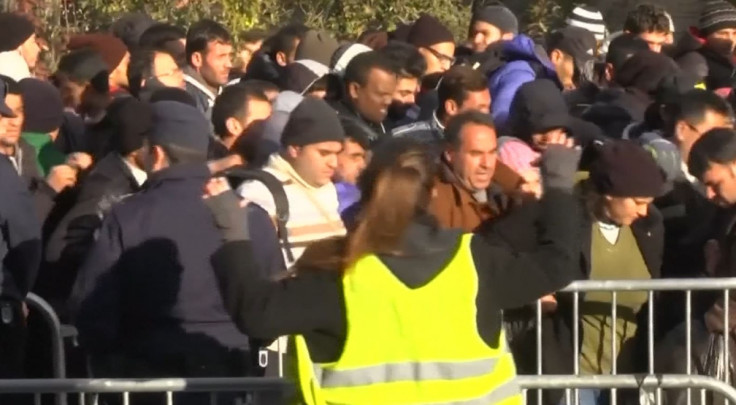 "We gradually started to receive more new arrivals, for the last two days our new arrivals is around 9,000 to 10,000 and we heard that it's still coming, around 9,000 from Macedonia," she added.
From Presevo, the migrants will be taken to the northern town of Sid, where Croatian authorities will provide buses and trains to bring them into the country. Some had to wait overnight for their registration papers.