A European Union (EU) Committee scrutinising policies relating to foreign affairs, defence, international trade and international development aid, was told on Thursday (15 October) how the EU had failed countries in the Middle East and Northern Africa.
Giving evidence to the EU External Affairs Sub-Committee at the House of Lords, James Watt, a former British Ambassador to Egypt, Jordan and Lebanon, said that the EU had put too much emphasis on "liberal democracy" after uprisings known as the Arab Spring in Tunisia, Egypt, Libya and Syria.
"The problem with the emphasis on liberal democracy is that a lot of the countries did not feel they were ready for that - in fact it was positively dangerous," Watt said.
Egypt: 'Dangerous' excessive focus on democracy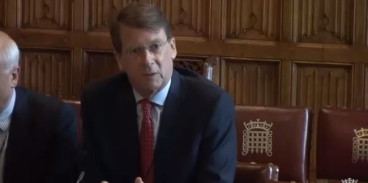 After the overthrow of President Hosni Mubarak in Egypt, where Watt was ambassador from March 2011 to 2014, the army took control and allowed for democratic elections, supported by the EU. The union's perceived "strongest contenders for success in democratic elections", the Muslim Brotherhood, won and leader Mohammed Morsi - who was later jailed - was elected president.
"This resulted in huge risks, as far as many Egyptians could see, of the country being Islamised - which was in fact, I believe, the real agenda of these presidential elections," Watt told the Lords.
"As time went on, you could see that Egypt was indeed being challenged in its very identity as a nation-state. The Western liberal agenda was seen as supporting and empowering this Islamic takeover - so that's why the reaction (...) was extremely strong."
Charles Tripp, professor of middle east politics at the School of Oriental and African Studies (SOAS), agreed, adding that EU's excessive emphasis on democracy and political parties could carry the risk of "annoying the countries".
This misplaced focus could also alienate civil society organisations "which would typically ensure the possibility of the respect of human rights" rather than the political parties themselves. Watt advised members of the committee that the EU urgently needs to implement "safeguards against neo-colonialist thinking" present in many EU member states to "avoid reinforcing autocratic power structures".
Tripp, meanwhile, said that the EU aid "should not just target your old mates", but should instead favour economic assistance in areas that count to help reduce inequalities.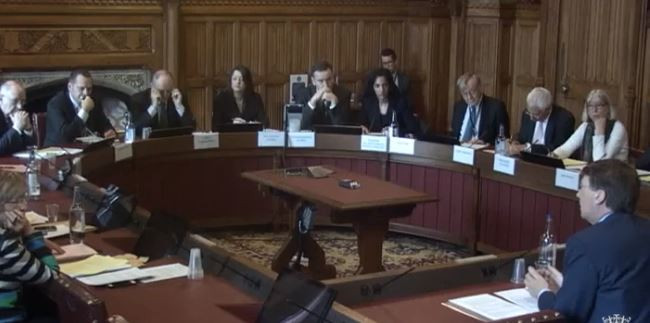 EU-Tunisia trade deficit weakening economy
The impact of the EU's past policies is also having detrimental effects on the Tunisian economy, the experts said. The EU-Tunisian €20bn trade - which constitutes about 60% of Tunisia's foreign trade - for instance resulted in a €2bn trade deficit as a result of increasing imports from the EU.
"There are trade imbalances that may have to be addressed structurally because these trade imbalances, and equally the outflow of capital, are structurally weakening the Tunisian economy," Tripp said, highlighting the deficit's impact on growth and unemployment.
"This is something the EU seems to be extraordinarily well equipped to deal with and has, I would have thought, the will to do so. But if it doesn't address that, then all the other things it is doing are going to be put in jeopardy."
The "glaring" inequalities could be exacerbated by the weakened economy, and could result in heightened domestic challenges in Tunisia, such as the rise of terror groups.
Specific measures needed
Political analyst Imad Mesdoua added that, within the strategic review of the EU's foreign and security policy, the member states should focus on capacity building. This emphasis, Mesdoua explained, should help support security sector reforms, economic infrastructure and assist in the construction and consolidation of political institutions.
"The issue of ownership of policies (means) it's important when the EU is tailoring these programs for each specific context that there is a form of contribution in the formulation of policies, so that they are adapted to local needs. Otherwise, you'll have a rejection and ineffective policies and no follow through from local authorities."
Watt, meanwhile, added that the EU should participate in "peacekeeping" in Syria and Iraq which, he said, "would be an area for massive resources to be put in".