Tunisia's alienated youth will wage jihad of rage on tourist hotels and bars, warns lawyer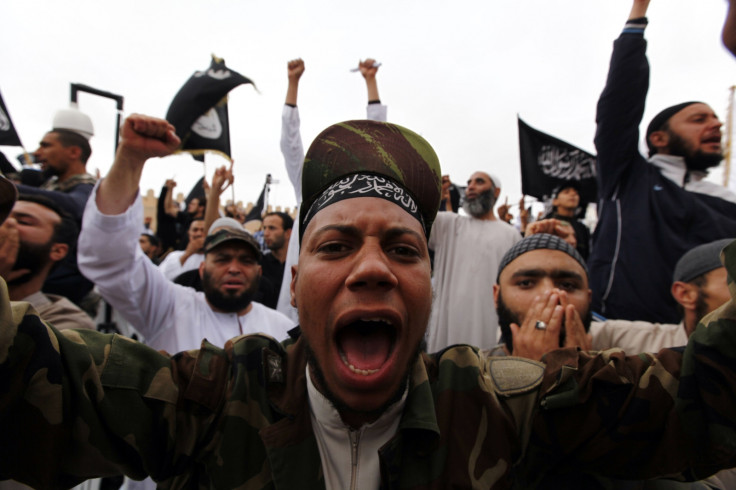 Tunisia is failing to stem the growing number of home-bred terrorists because its policy of mass-arrests is pushing young people into the arms of Islamic State (Isis) and al-Qaeda, says a leading lawyer who represents the country's most radical Islamists.
Imen Triki, from not-for-profit Liberte Equite (which has been accused by the government of being linked to terrorist organisations) has represented hundreds of Tunisian ultraconservative Islamists, known as Salafis, who have been accused of being jihadists or members of terrorism groups such as IS (known by its Arabic acronym Da'ish in Tunisia).
The lawyer describes the attacks on 18 March as a "crime against humanity", but told IBTimes UK she is not surprised by the violence, which she says finds its origins in the crackdown on home-grown terrorists by the Tunisian authorities.
With this state of mind, Triki says Tunisia "can prepare for new attacks on hotels and bars...That will come". She added: "There will be no distinction between Muslims and non-Muslims."
Mass arrests
Tunisia's domestic threat is spreading its tentacles outside the Chaambi Mountains near the Algerian border, where radical Salafist group Ansar al-Sharia and its member group Uqba Bin Nafe operates.
And every week for the past two years, the Tunisian security forces have arrested around 500 people with radical ideology on terrorism and related charges – with 300 released for lack of evidence.
Triki condemns the arrests – which have focused on "web crimes", such as the diffusion of IS videos and Salafists who had the intention of going to Syria – as a means of "making examples" of the Salafists who she claims are rejected by Tunisian society.
The lawyer deals with 30 arrests a day and takes on between three and eight new "terrorism" cases on a daily basis.
"You arrest someone because he was written something on Facebook but you are not setting out a national strategy to defend Tunisia from terrorism," she said.
The reason behind the state's failure to address the issue lies in the fact the cases brought against those men and women are "empty" - so the accused are released and re-arrested.
Indeed, Tunisian law does not provide any clause for web crimes such as the diffusion of videos from terrorist organisations - making the "petty" arrests "illegal", the lawyer explains.
"Lawyers, judges and security forces are all concentrated on the fact of arresting people and defending them, but we are leaving the real terrorists in the mountains – we leave them continue their strategy," Triki said.
'I'm leaving for Syria'
It is precisely the pressure and stigma brought by the arrests that is driving young Salafists to turn to more radical groups for acceptance, she says. Children as young as 12, for example, are being arrested for belonging to terrorist organisations.
She said: "Can you imagine; [just] a child. He can make a mistake and share a propaganda video. But putting him behind bars is not a solution, because after five months he will be released feeling like those returning from Syria: a terrorist."
One of Triki's clients, a man, was first arrested because he was believed to be part of a terrorism cell. He claimed he was innocent but became depressed and plied under the pressure. He wanted revenge and told Triki he was going to leave Tunisia and "go to Syria".
"What am I going to do in Tunisia if I am arrested for something I haven't done?" he told her. "I have nothing else to do here."
The man was arrested soon after he started preparing his trip abroad with the help of the mountain terrorists.
In February, an entire family was arrested, including the father, his three boys aged 13, 16 and 20, and his 18-year-old daughter. The authorities claimed the family was part of an underground terrorism cell.
The father was accused of not controlling his sons' activity on the internet. "He was told that because he didn't control what his sons were watching, he was a terrorist," Triki said.
The father, the sole earner who was paid 10 Tunisian dinar (£3.40, $5.1) a day to feed his family, claimed in return that he was too poor and too busy to have the time to go on Facebook or watch videos, Triki said.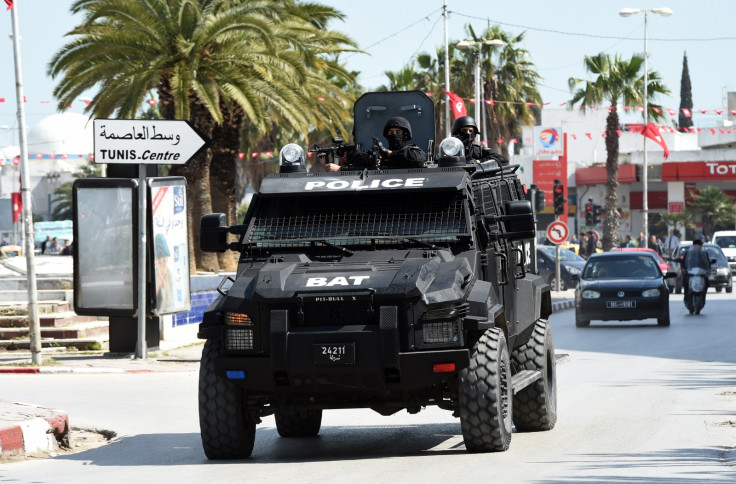 She reveals another client, a young man, has been arrested eight times, and released without proof each time.
"When these men are victims of illegal mass arrests and pressure from the authorities, then they go deeper into the mountains [the main hotbed of militant activity], or in Syria," Triki said. "The less you respect the right of one person to be treated fairly and legally in front of the courts and infringe his human rights, the more you'll have revengeful terrorism attacks."
With this state of mind, Triki says Tunisia "can prepare for new attacks on hotels and bars...That will come". She added: "There will be no distinction between Muslims and non-Muslims."
Not all terrorists
While the lawyer recognises how fast the fanatical movement is spreading in Tunisia, she says the government "should not condemn every single person".
"If there are fanatics in the mountains that are terrorists, you need to address them, and not blame the entire Salafist movement," she said. "There are fanatics who condemn the terrorists in the mountains."
By blaming every radical thinker in the country, Triki says the government will face the terrorist thinking: "You attack us, so we attack you."
But many young men she has spoken to told her they want peace, and "between 60% and 70% of those arrested want peace", despite being disheartened by the arrests. She said: "They want to civil society and media to listen to them. They believe they can bring peace to the Salafist movement."
Men want to see war

From her home in Tunis, Triki is appealing her government to impose new controls over the internet. "On the web, there is no distinction, and they mostly want to see what is forbidden or taboo in our society: sex and Isis," she said.
Men want to see war, guns and the army, she points out, and that's where the problem resides. She said: "At an international level, Isis and others have the means to attract these kids, so we need to find systems of control - not punishment - both nationally and internationally."
Triki believes Tunisia needs to take its role of father figure. She said: "We need to control our children, not send them to prison and close their bedroom door behind them. If that is not permissible as a means of education at home, why would it be in our society?"
The human rights lawyer is also calling on Interior Minister Mohamed Najem Gharsalli to ask for international help to deal with the "hundred or so" mountain terrorists, to surrender them and cut them off their food and arms supply.
"The terrorists have themselves said they are no more than 100 of them, and we cannot find a solution to cattle them? Surround them for six months or a year, cut their access to food and see if you can't stop terrorism," she said. "I cannot accept that [the interior minister] is not trying to stop the terrorists: it is not Syria here, we're not at war."
© Copyright IBTimes 2023. All rights reserved.