EU Referendum: Barroso Warns of Cameron's Complacency and Curbing Immigration Could Be Illegal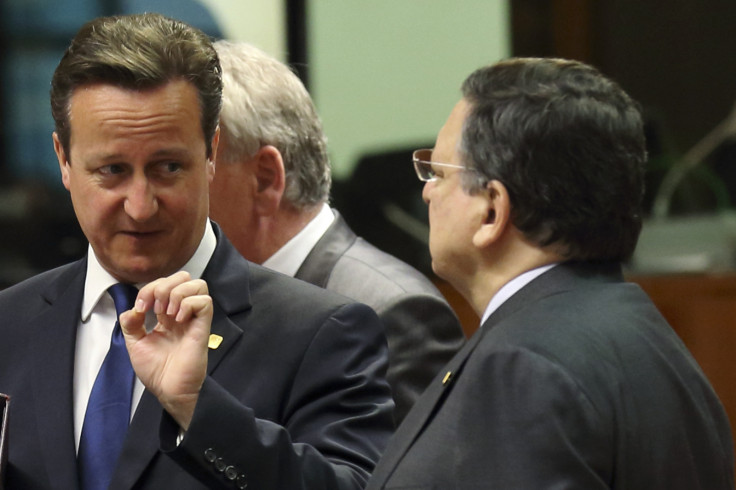 The President of the European Commission will warn UK Prime Minister David Cameron that he is being to complacent with how much opposition there may be in the run up to the EU referendum.
In a Chatham House speech, which will be delivered later, Jose Manuel Barroso will say that pro unionists should make more of a "positive" case for Britain staying within the European Union because he thinks that UK politicians haven't fully prepared for potential opposition towards remaining part of the union.
He will add that Cameron's pledges to curb immigration could also be deemed illegal as there are "widespread concerns in the UK and elsewhere about abuse of free movement rights".
"The Commission has always been ready to engage constructively in this discussion. But changes to these rules need all countries to agree," he will add.
"And it is an illusion to believe that space for dialogue can be created if the tone and substance of the arguments you put forward question the very principle at stake and offend fellow member states.
"It would be an historic mistake if on these issues Britain were to continue to alienate its natural allies in central and eastern Europe, when you were one of the strongest advocates for their accession."
Cameron pledged to let Britons vote for either exiting and staying within the EU via an in/out referendum scheduled for 2017, if his Conservative party remains in power after the general election next year.
© Copyright IBTimes 2023. All rights reserved.