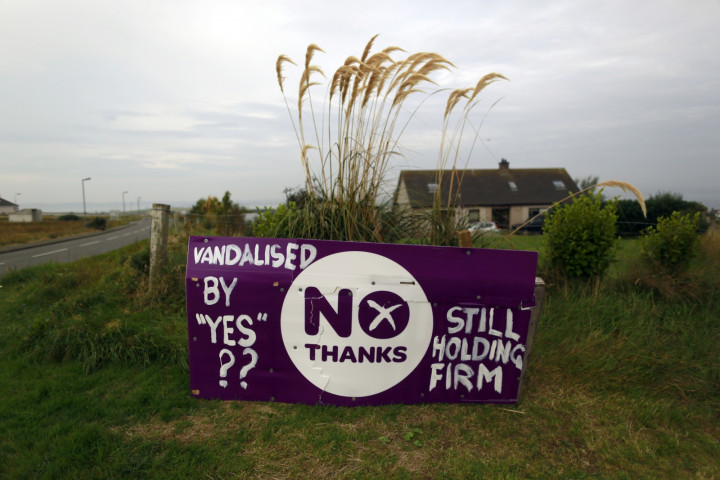 The economy was the deciding factor in Scottish Independence referendum, according to one of the UK's leading pollsters.
Speaking at the Institute of Directors' conference in London, the president of YouGov Peter Kellner said Scots' pessimism about the economy meant that they switched to a 'No' vote within just a few days to go, before the historic referendum on 18 September.
"It was the economy, stupid, that in the end determined the result," said Kellner.
"When we did the notorious Sunday Times poll, which put the 'Yes' vote ahead of 'No' with ten days to go, we found that the economic pessimism about what an independent Scotland would be like had largely gone away - and people were more likely to vote 'Yes'.
"But in the final ten days [of the campaign], partly because of the reaction from the [Westminster] politicians, Scots turned away from independence and 'No' went back into the lead and won."
Kellner also said another reason why the vote was "relatively close" was because Labour "failed to convince the great majority of its voters to vote against independence".
The comments come after YouGov's shock 7 September poll caused shares in some of Britain's biggest banks to drop.
Both the Royal Bank of Scotland, which is 81% owned by UK taxpayers after a financial crisis bailout, and Lloyds Banking Group, in which taxpayers own 25% after a similar rescue, warned that their businesses would have been affected if Scotland split from the rest of the UK.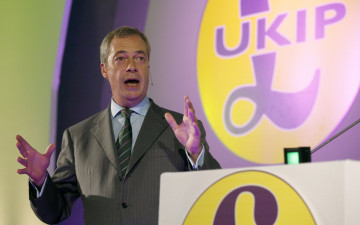 Kellner also spoke about the state of British politics ahead of the 2015 General Election next May.
He warned that it was a possibility that neither the Labour Party or the Conservative Party would win a majority in parliament and that there may not be a clear two-party coalition government in the UK after the election.
"If the Liberal Democrats go down to 30 MPs, and you add the SNP [and other smaller parties], they could be up to 60 seats.
"If the Liberal Democrats are smaller than them, then there's a real possibility that both a Conservative/Liberal Democrats and Labour/Liberal Democrats coalition may fall short [of the total number of MPs needed to form a government[.
"In terms of the business world and its desire for certainty, I've got bad news - I can't even promise you that there will be a clear party two party coalition [government] after next May."