EU Referendum: Cameron says Brexit will hurt Britain as Vote Leave focuses on immigration
Prime Minister David Cameron and four former heads of major high street retailers have claimed that leaving the European Union (EU) would drive up household bills and risk jobs. Meanwhile, Vote Leave campaigners have warned of a potential influx of criminals and claimed the UK would be powerless to stop Turkey joining the EU.
"Every credible economic organisation, from the Bank of England to the International Monetary Fund, has all said the same: Britain would be worse off," Cameron wrote in The Sun on Sunday, before going on to warn that the cost of a weekly shop would rise by 3% – the equivalent of an extra £120 a year for the average family.
"Let's be clear what that means," he said. "A weaker currency means more expensive imports; that means more expensive food and it drives higher business costs. And we all know where that ends up: higher prices in the shops."
Clothing and footwear would see a 5% increase – or an extra £100 a year, he added. "Put together, that's a £220 bill for the average family," he said. He earlier tweeted a picture of him talking to staff at a supermarket in Hayes, West London.
His claims appeared to be supported by the former chiefs of Tesco, Sainsbury's, Marks & Spencer and B&Q.
Sir Terry Leahy of Tesco, Marc Bolland of Marks & Spencer, Justin King of Sainsbury's and Sir Ian Cheshire of B&Q owner Kingfisher said leaving the EU would cause shop prices to rocket and prove "catastrophic" for millions of families.
"It is impossible to see how there could be an exit without an impact on prices and inflation," they told The Mail on Sunday newspaper. "The unintended consequences of a Leave vote and the uncertainty it would create would be a massive shock to the system."
If Britain were to leave the EU it would be forced to seek new trade deals with other countries who were likely to "exploit this renegotiation to their benefit".
The retailers added: "The much-cited suggestion that we will be free of the apparent constraints of overregulation if we leave Europe is nonsense. We need regulation to protect consumers and, if we want to continue to trade with Europe, the rules still apply."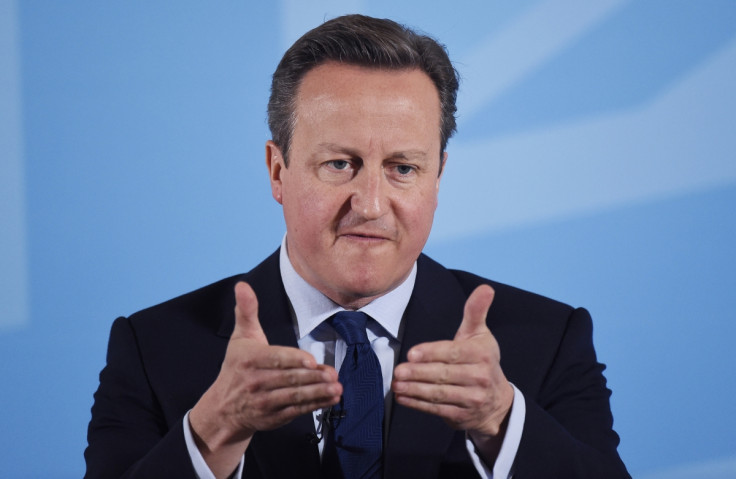 Meanwhile, Armed Forces Minister Penny Mordaunt said the referendum was the "only chance" for the UK to have its say on Turkey joining the EU, telling the BBC's Andrew Marr Show that the migrant crisis was likely to accelerate with the country joining.
The Independent quoted Mordaunt saying, "A remain vote in this referendum is a vote to allow people from Albania, Macedonia, Montenegro, Serbia and Turkey to move here freely when they join the EU soon.
"Many of these countries have high crime rates, problems with gangs and terror cells as well as challenging levels of poverty," she said. "I believe that this is dangerous and it will make us less safe. That's why the safer option in this referendum is to Vote Leave and take back control."
In response, former foreign minister and Conservative MP Sir Malcolm Rifkind said ridiculed Mordaunt's claim, saying the Vote Leave is "making arguments that are absurd and untrue. Turkey simply will not join the EU any time soon. In 30 years of negotiations, they have completed just one of the 35 tests they need to fulfil to apply to join".
Guns and babies
Leave campaigners also warned that were Britain to remain, the accession of countries on the path to EU membership such as Turkey, Albania, Montenegro, Serbia and Macedonia would bring 12.7 million guns into the single market.
The anti-EU campaign also said that 142,000 Turkish citizens a year could head to the UK if the country gained full EU membership, which they claimed could cost the NHS £400m in maternity services over a decade.
© Copyright IBTimes 2023. All rights reserved.