North Korea has called for a high-level military summit with the South to "prevent in advance" another Korean War and ease tensions. The state-run Korean Central News Agency (KCNA) said Pyongyang had sent an official dispatch to Seoul on 21 May requesting preparatory talks ahead of a full military summit in late May or early June.
The talks were originally proposed by the country's leader Kim Jong-un at a party congress earlier this month, but the offer was immediately rebuffed by the South.
"We propose to hold working-level contact for opening the North-South military authorities' talks at the date and place both sides deem convenient in late May or early June," the North Korean defence ministry was quoted as saying by KCNA.
The talks, the statement added, could help "defuse the military tension" in the Korean Peninsula and "create confidence-building atmosphere between the military authorities of the North and the South".
"It is an urgent matter directly related to the existence of the Korean nation and [to] prevent in advance [a] second Korean War."
Nuclear deterrence
Seoul has maintained that it will only engage in dialogue with the North if it made a concrete commitment towards disbanding its nuclear arsenal.
"There is no change in the government's stance that denuclearisation steps should be a top priority when it comes to dialogue with North Korea," South Korea's defence ministry was reported as saying by Yonhap on 21 May.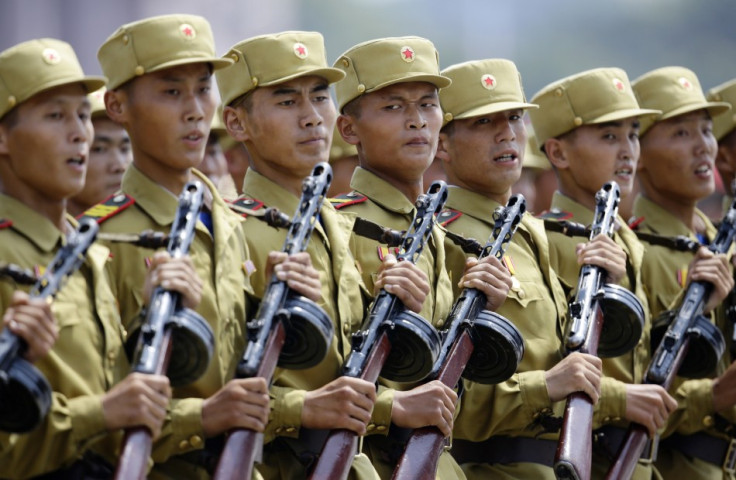 The UN Security Council slapped its toughest ever sanctions on Pyongyang after the country claimed to have successfully tested a hydrogen bomb in January.
North Korea is thought to have an advanced ballistic missile programme, with its last successful long-range launch carried out in February.
Analysts estimate that the country possesses about 20 nuclear warheads, although its ability to make them small enough to fit on a ballistic missile has been called into question.
Pyongyang has defended its right to build and maintain nuclear weapons, saying they deterred the threat of a foreign invasion.