EU referendum: Cricketer Sir Ian Botham declares support for Brexit campaign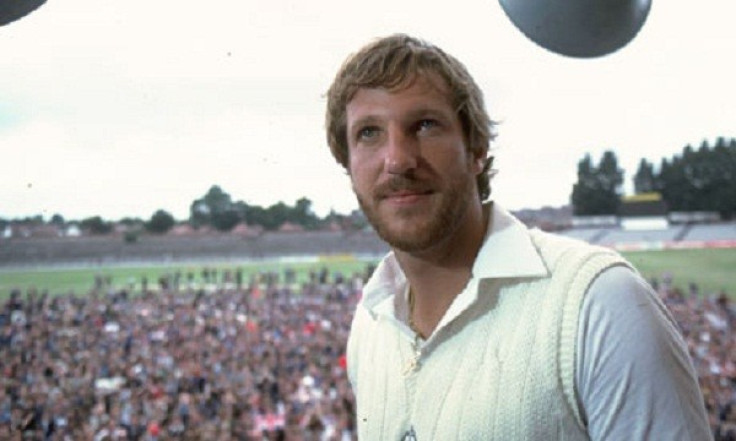 Cricketing legend Sir Ian Botham has declared his support for Brexit, saying the UK should be free to do business with traditional friends from across the Commonwealth and claiming that the country was losing control over making its own laws and who could enter the country.
Botham – whose all-round exploits as a cricketer for England are matched by his charity fundraising activities – said the UK should be able to do business with emerging markets such as China and that being a member of the EU was hampering our ability to do so. Writing in the Sunday Times "Beefy" also said money sent by the UK to the EU was "swallowed up by waste and corruption."
"Cricket is a game where you achieve the greatest success when you are confident in your own ability to go out and stand proud," wrote Botham. "Britain has that spirit. In my cricketing career I played alongside teammates and against opposition from all over the world — from India, Australia, the Caribbean. Countries like these are our natural friends.
"It is insane that because we are in the EU we do not have the freedom to reach our own agreements to trade freely with these places or with emerging powers like China," Botham continued. "We have lost the right to govern ourselves, to make our own laws and to choose who comes here."
Botham's padding up for the Vote Leave campaign comes a day after Arsenal manager Arsene Wenger attempted to score a goal for the Remain campaign, telling The Guardian that a decision to leave on 23 June might mean top European players would be unable to play in the Premier League.
"Will the European players be considered as they are now?" asked Wenger. "For example, if England votes for Brexit, will the French be considered like South Americans players [who require work permits]? That would completely re-question the influx of foreign players. Will England go that way? If they did, that would leave the Premier League with some questions."
With the referendum less than 10 weeks away, the Vote Leave and Britain Stronger camps are growing more antagonistic. Mayor of London Boris Johnson has dismissed as "bollocks" claims by David Cameron that he had ensured only EU citizens who had work would be able to enter the UK.
"We were told repeatedly in the run-up to this negotiation that we would be able to decide that only people who had jobs lined up could come here and we were just told to bog off and we got nowhere on that," said Johnson. "It was Theresa, Dave and George."
A poll-of-polls of EU referendum voting intentions, created byNatCen Social Research, shows the British public towards the EU referendum is currently evenly split, with the Remain and Leave camps both at 50%. The referendum will be held on 23 June.
© Copyright IBTimes 2023. All rights reserved.