David Cameron and Boris Johnson have come to verbal blows for the first time since the Mayor of London dramatically backed a Brexit ahead of the forthcoming EU referendum. The prime minister launched the first attack by declaring he would not be seeking re-election at the 2020 general election and would therefore have "no agenda".
The remark was a thinly veiled jibe against Johnson and the top Tory's rumoured leadership ambitions. Cameron also tore into the Mayor of London's suggestion that a "leave" vote could win better terms for the UK to undertake a new relationship with the EU.
"I do not know any couple who have begun divorce proceedings in order to renew their wedding vows," the prime minister quipped. The Conservative leader went on to claim such as move would ignore principles of democracy and diplomacy, stressing a "leave" vote would trigger a Brexit and not a second referendum.
A cross-armed Johnson was able to hit back at Cameron minutes later when he rose from the Conservative backbenches to press the prime minister on his renegotiation settlement.
"Can I ask my Right Honourable Friend the prime minister to explain to the House and to the country in exactly what way this deal returns sovereignty over any field of law making to these Houses of Parliament?" the Uxbridge and South Ruislip MP queried.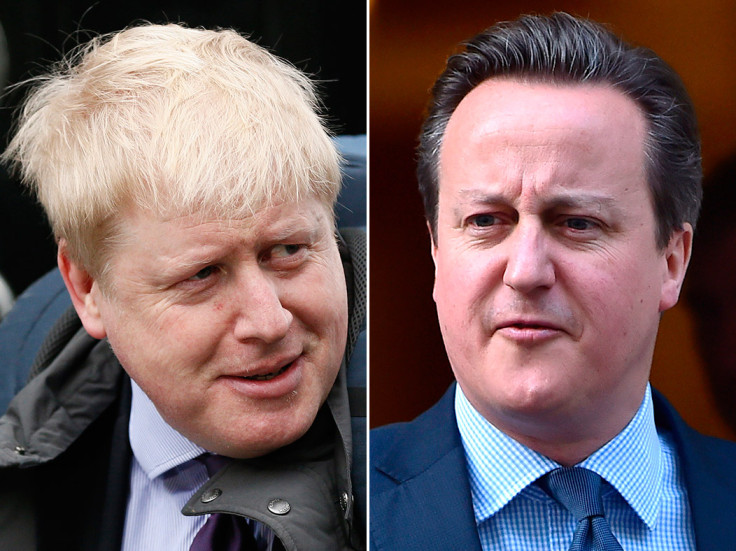 A fired-up Cameron argued the deal would restore some welfare, immigration and economic powers to the Commons. "But more than that, because it carves us forever out of ever closer union it means that the ratchet of the European Court taking power away from this country cannot happen in future," he added.
"And to those who worry, and people do worry, that in somehow we vote to remain in the consequence could be more action in Brussels to try and change the arrangements we have – we have a lock in this House of Commons.
"No power can be passed from Britain to Brussels without a referendum of the British people. So we have a better deal, we have a special status, we have a chance to make sure we build on what we have, we protect our people we enhance our prosperity and that's the choice we should make."
Elsewhere, the leader of the SNP in the Commons, Angus Robertson, warned a "leave" vote would push Scottish voters to call for another independence referendum, while former Liberal Democrat leader Nick Clegg declared the 23 June ballot would be about the "future of our country, not the future of a divided Tory party".
Labour leader Jeremy Corbyn took a similar line of attack to Clegg and claimed Cameron's renegotiation was intended to please Tory Eurosceptics. He said: "This entire negotiation has not been about the challenges facing our continent, neither has it been about the issues facing the people of Britain, indeed it's been a theatrical sideshow – about trying to appease half of the prime minister's own Conservative Party."