EU referendum: David Cameron hopes to 'kick off' renegotiation at European Council summit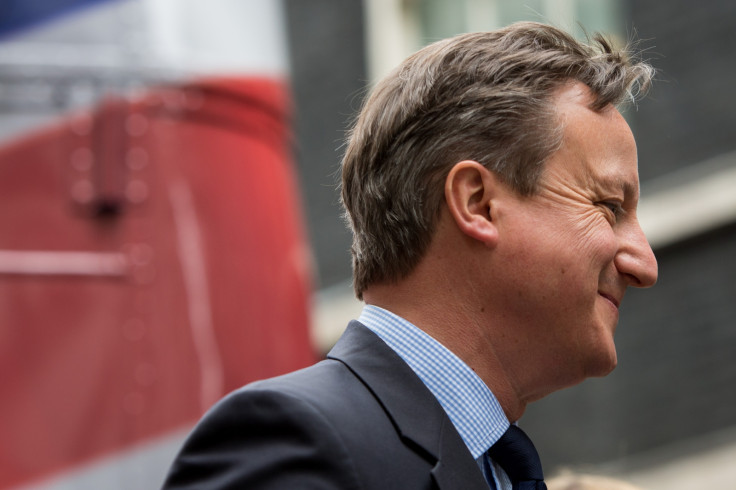 David Cameron plans to officially "kick off" his case for the EU to reform its relationship with the UK as EU leaders meet in Brussels today (25 June).
But the prime minister's renegotiation efforts at the European Council summit will undoubtedly be overshadowed by the Greek debt crisis as Alexis Tsipras tries to cut a deal with his country's creditors.
Meanwhile, Cameron hopes to push his renegotiation proposals when the EU grandees meet for dinner.
The prime minister said ahead of the two-day summit: "This presents an opportunity to get the negotiation under way and to kick off a process to work through the substance and to find solutions.
"It will take us another step closer to addressing the concerns that the British people have about the EU. And closer to changing the status quo for the better and then giving the British people a say on whether the UK should stay in or leave the EU."
Cameron wants Brussels to change rules in key and controversial areas for Britain ahead of a promised referendum on the UK's membership of the EU by the end of 2017.
The Tory leader hopes to ban migrants from the 28-member bloc from claiming benefits during their first four years in the UK and is also calling for the removal of the "ever-closer union" clause from the EU.
The prime minister is facing increasing pressure from his own party to win a substantial deal from Brussels after the formation of a new pressure group, Conservatives for Britain.
The organisation, founded by Eurosceptics Steve Baker MP and David Campbell-Bannerman MEP, maintain that they are supportive of Cameron but want "fundamental change" from the EU.
Baker has estimated that his group will attract the support of around 100 Tory MPs and Campbell-Bannerman told IBTimes UK that 14 MEPs have shown an interest in joining the organisation.
Cameron will make his renegotiation case after the Queen visited the continent and warned that "division in Europe is dangerous".
Her Royal Highness made the remark as she attended a state banquet in Germany, where Chancellor Angela Merkel and Cameron listened on.
The head of state said: "In our lives, we have seen the worst but also the best of our continent. We have witnessed how quickly things can change for the better. But we know that we must work hard to maintain the benefits of the post-war world. We know that division in Europe is dangerous and that we must guard against it in the west, as well as in the east, of our continent. That remains a common endeavour."
Buckingham Palace have stressed that the Queen was not referring to Cameron's EU renegotiation.
© Copyright IBTimes 2023. All rights reserved.