EU referendum: David Cameron warns of Brexit squeeze on pensions, NHS and defence
Pensions, the NHS and defence could all face cuts if the UK votes to leave the European Union in the 23 June referendum, Prime Minister David Cameron has warned. In an interview with the Observer, Cameron said a Brexit would create a "black hole" in public finances and lead to spending cuts of around £40bn (€51bn; $57bn) by 2020.
As a result of this, the so-called "triple lock" protection afforded to state pensions – through which they are guaranteed to rise every year – will no longer be affordable, he cautioned.
However, the Leave campaign dismissed the prime minister's remarks as a "frantic bid to rescue a failing campaign".
The in-fighting in the Tory ranks has grown increasingly fractious as the referendum edges closer, with Cameron pointing to the economic dangers of a Brexit as reason enough to stay in the EU.
The latest poll, conducted by ORB for the Independent newspaper on 10 June, showed the Leave campaign holding a 10-point lead over Remain.
Deep cuts
"You would have to start cutting things that people really value, whether it is the money going to the NHS or whether it is support for our pension system, and that could mean reviewing the triple lock," Cameron told the Observer.
Introduced in 2010, the triple lock ensures that the basic state pension rises every year in line with whichever is higher – earnings, inflation or 2.5%.
Defence spending, free television licences and bus passes for pensioners could be among the other things cut in the event of a Brexit, Cameron warned.
He continued: "If we leave, independent and respected experts like the IFS and National Institute for Economic and Social Research say that by 2020 we will face a black hole in our public finances of up to £40bn.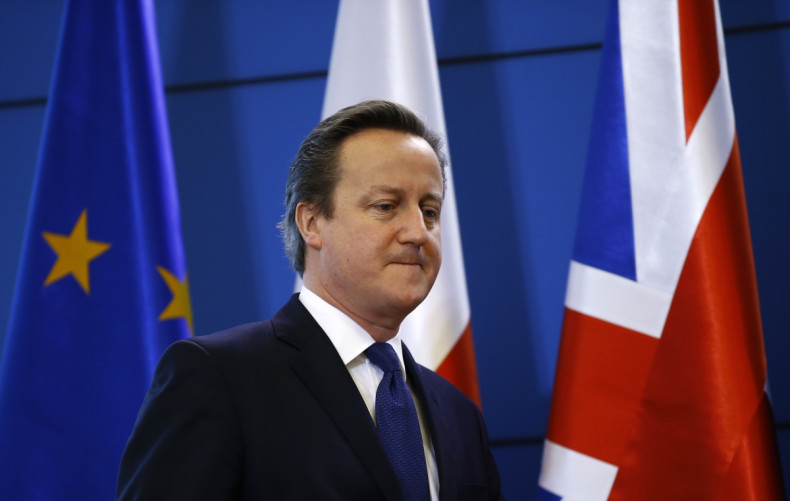 "In those circumstances, future funding for the NHS could be at risk. Our ability to ringfence and protect spending on health could be at risk, too. This is the cold reality of leaving the EU – that's why doctors, nurses and the boss of the NHS all say we will be stronger, safer and better off in the EU."
However, former Tory minister and Vote Leave campaigner Iain Duncan Smith accused the prime minister of making a "baseless threat".
"What we now have is a vindictive and desperate attempt to bully and frighten the British people – particularly pensioners – all in a frantic bid to rescue a failing campaign," the former state secretary for work and pensions was quoted as saying by Reuters.