Prime Minister David Cameron's four key demands for renegotiating Britain's contract with Europe may have been too weak for some within his own Conservative Party - but they are apparently too demanding for EU Council President Donald Tusk. Speaking in Malta, where he is heading an emergency summit on migration, Tusk said Cameron's proposals would be "very, very tough" to meet before the next meeting of EU member leaders in December.
Cameron laid out his four key demands in a six-page letter to Tusk in a bid to keep the campaign for the UK to remain within Europe on track. They were:
Guarantees on the integrity of the free market;
Cutting back on red tape in business;
Guarantees of member state sovereignty;
Controls on immigration, including cutting benefits for migrants.
When Cameron spelled out his demands at Chatham House in London, some "Vote Leave" Tory backbenchers derided them for not going far enough to obtain guarantees for the EU. Former Conservative Chancellor Lord Lawson said the four goals were "disappointingly unambitious" - claims rejected by the PM.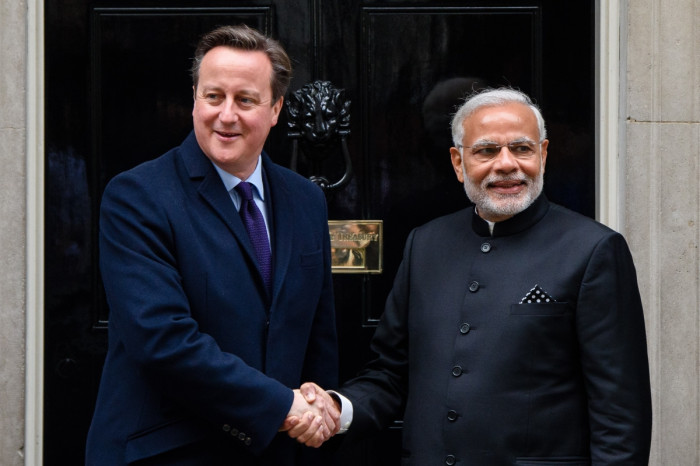 However, Tusk appears to take an alternative view - that Cameron is demanding too much to be persuaded to remain in the EU. In Valletta Tusk said there were no guarantees a deal could be reached before December's meeting. "I have to say that it will be really difficult to find an agreement."
Tusk also told the Telegraph: "There is no guarantee we do can this by December. We will do our best. The bilaterals will be chaired by my head of cabinet. We will engage both Mr Jean-Claude Juncker and myself. For sure, this is a very, very tough game today."
Cameron was unable to attend the emergency meeting as he was hosting a three-day visit to Britain by Indian prime minister Narendra Modi. Awkwardly for Cameron, Modi also stepped into the argument, saying that as far as his country was concerned, "if there is an entry point for us to the European Union that is the UK, that is Great Britain."