Narendra Modi UK visit: Indian prime minister calls UK 'entry point' to Europe ahead of Brexit vote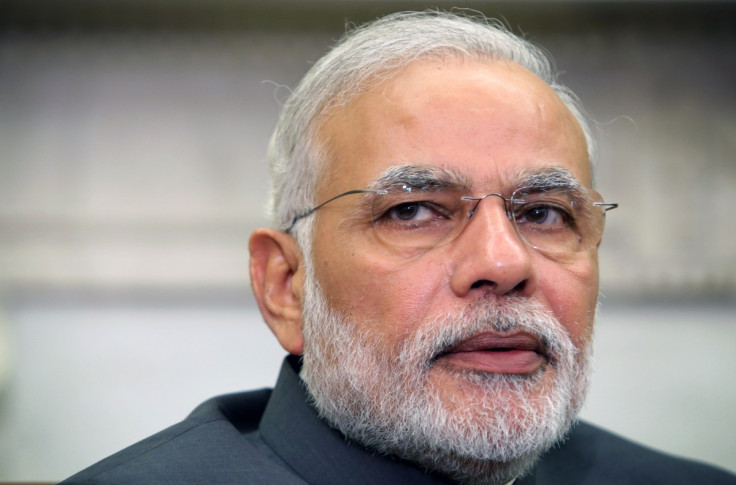 India's Narendra Modi refused to be directly drawn into a position over the UK's forthcoming EU referendum when he faced the British press on 12 November. However, the prime minister hinted that he was in favour of avoiding a Brexit after describing the UK as India's "entry point" to the 28-nation bloc.
The comments came as Modi started his three-day-long state visit to the UK. The Hindu nationalist, leader of the Bharatiya Janata Party (BJP), said the British electorate were "very intelligent and wise" when questioned about the historic vote.
"I have nothing to say to them," he added. "As far as India is concerned, if there is an entry point for us to the EU, that is the UK and that is Great Britain. If we have economic co-operation with any county, then the economic co-operation is with the UK. Yes, we are going to other EU countries as well, but we will continue to consider the UK as our entry point into the EU."
David Cameron described the UK/India relationship as a "dynamic partnership". "I see this as a modern, dynamic partnership – that's what we have been talking about," the UK PM said. "It's probably true that for years the relationship between Britain and India was in some way imprisoned by the past, sometimes in recent years it has been imprisoned by misconceptions that trade with India is simply about outsourcing."
The Conservative leader went onto cite Tata-owned Jaguar Land Rover, which is headquartered in the West Midlands city of Coventry, as a manufacturing success story between the two nations. "The excitement is with Prime Minister Modi's vision of smart cities, of Clean India, of digital technology, of skilling up tens of millions of young people in India, there are huge opportunities for Britain to play a part in building that future together."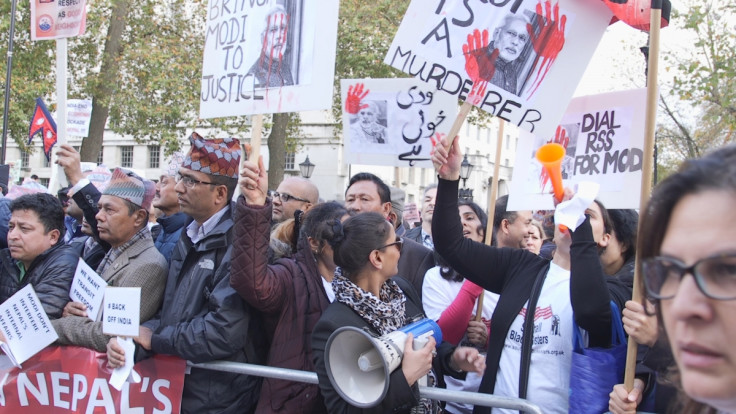 The remarks came after hundreds of anti-Modi protesters demonstrated outside of Downing Street over the Indian premier's human rights record. But tens of rival activists staged their own demonstration during Modi's visit to Number 10 in support of the prime minister.
Meanwhile, Cameron officially launched his renegotiation with Brussels on 10 November by outlining four key demands from the EU, including controversial welfare reforms. The prime minister has promised to hold the referendum before the end of 2017 and is expected to campaign to keep the UK inside the political and economic union.
© Copyright IBTimes 2023. All rights reserved.