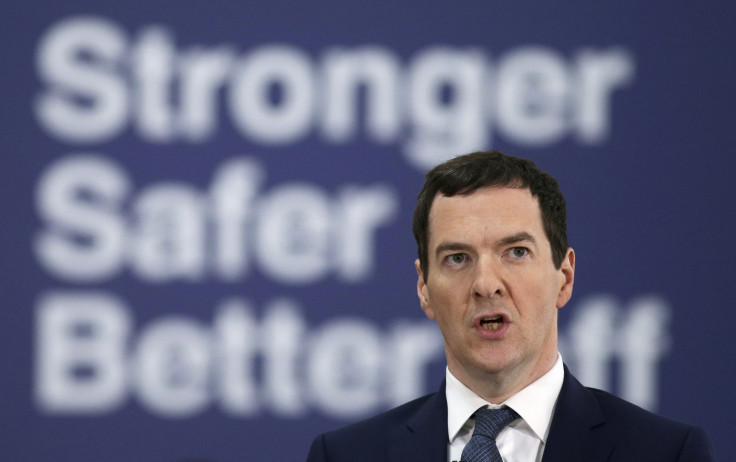 The chancellor George Osborne has said that the Leave campaign has been hijacked by the anti-immigration agenda of UKIP leader Nigel Farage who has outlined a "mean, divisive" version of Britain.
In a television interview with the BBC's Andrew Neil, Osborne condemned the dire warnings by Farage of Cologne-style sex attacks by migrants, telling the broadcaster: "I don't want Nigel Farage's vision of Britain. It is mean, it's divisive, it is not what we want for our country," he said.
Osborne defended the government's economic warnings about a vote to leave and he also said that Turkey would not join the EU in his lifetime.
"If we vote to remain Britain will be better off, safer as a country but if we leave we will lose control of our economy and that means losing control of everything," he said.
Meanwhile, Tory MP Sarah Wollaston has quit the Vote Leave campaign and will vote to remain because she said its claim that Brexit would mean £350m could be freed up for the NHS "simply isn't true".
The Totnes MP told the BBC: "For someone like me who has long campaigned for open and honest data in public life I could not have set foot on a battle bus that has at the heart of its campaign a figure that I know to be untrue."
Margaret Thatcher's defence secretary during the Falklands War Sir John Nott has suspended his membership of the Conservative Party over claims that Osborne and David Cameron have "poisoned the debate" with their warnings about the consequences of a Brexit.
Nott told the Telegraph: "They launched very early into this attack, this description of all the horrors that would happen if we exit. I just listed to this and thought: 'this is complete nonsense'", he said.
The deadline for registering to vote in the EU referendum on 23 June has been extended until midnight on Thursday 9 June.
It followed a computer glitch which meant up to 250,000 people were unable to sign up before the original deadline on Tuesday 7 June, after an ITV debate that involved Farage and prime minister David Cameron.