Euro 2016 'terror app' launched which can warn fans of Isis and far-right threats
A new "terror alert" smartphone app, developed by the French government with the intent of warning football fans of potential terror threats during the Euro 2016 football tournament, has been launched. The programme comes at a timely moment, as its release follows threats made by the Islamic State (Isis) group and the arrest of an alleged far-right terrorist in Ukraine.
The app will be available in French and English and is due for release just before the first fixture of the tournament on Friday (10 June). A statement, made by the interior ministry, said the app will alert geo-located users "in case of a suspected attack".
France says that the app was developed after the Daesh (Isis) terror attacks in Paris on November 2015, which claimed the lives of 130 people. On Tuesday (7 June) the British Foreign Office warned France-bound fans about the dangers of travelling to football stadiums, fan zones and transport hubs following a warning from Washington to US citizens planning on attending any matches.
The app will provide users with information on eight "geographical zones", including areas within a city, along with their current location. An alert will contain a brief description of what has happened in taht area recently and will offer safety advice accordingly.
The app - named SAIP (Population Alert and Information System) - works by flashing a warning on a user's mobile phone screen. A newer version of the app also features alerts on other types of emergencies, such as floods and industrial accidents. It is currently available to download for smartphones running on both iOS and Android operating systems.
The French capital is still under a state of emergency since the attacks on Paris. With a month-long tournament in France about to get underway, authorities are wary of a possible attack.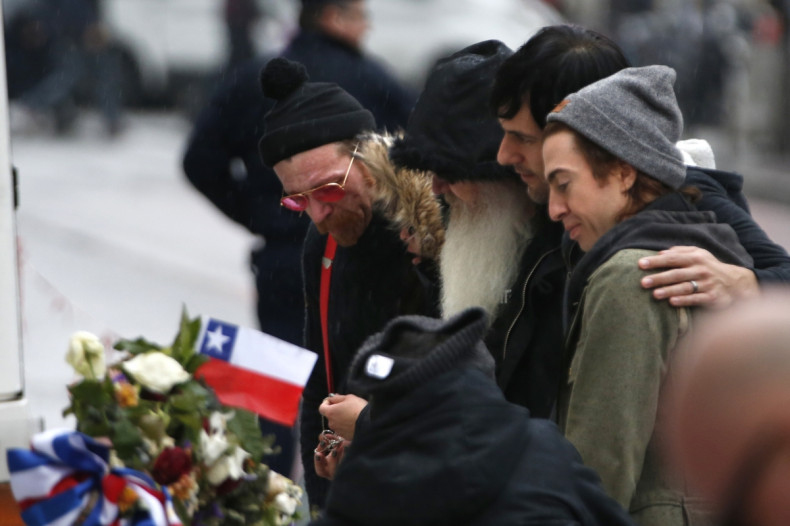 Ukrainian police swooped on an "immigrant hating" Frenchman, who allegedly planned 15 mass attacks on the football tournament, due to start on 10 June. A 25-year-old, named as Gregoire Moutaux, was said to have been "armed to the teeth and ready to strike".
Authorities in the eastern European nation said he had amassed a "vast arsenal", which included five Kalashnikov assault rifles, two anti-tank grenade launchers, 5,000 rounds of ammunition and 125kg of TNT explosives.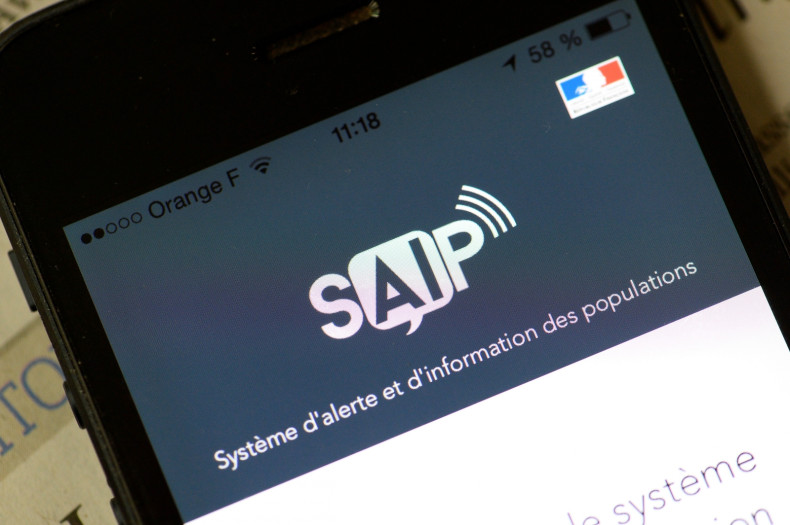 French President Francois Hollande last month (May) announced that almost 100,000 police, soldiers and private security personnel would be deployed on the streets for the duration of the tournament. In March, a mock terrorist situation was staged at a stadium as part of security preparations for the tournament.
And in April, France's sports minister Patrick Kanner announced that a total of €24m (£18.7m) would be provided to help with security at Euro 2016 fan zones.