EU referendum: Ex-prime minister Gordon Brown urges Labour voters to vote to Remain
Former UK prime minister, Gordon Brown, is to make an impassioned plea to Labour voters to support the UK remaining within the European Union, saying the country has the "most to gain" by voting to Remain. With 10 days to go until the in-out referendum, Brown will deliver a speech in Leicester, on Monday, 13 June, where he will set out the positives for Britain if it were to avoid a Brexit from the member group.
He will point to a series of reforms that the UK can push through, when it assumes presidency of the EU in the second half of 2017, including action on tax havens and setting up an EU fund to assist countries to deal with the impact of migrant workers.
The remarks will come one day after Prime Minister David Cameron warned that a Brexit would create a "black hole" in public finances, leading to spending cuts of around £40bn (€51bn; $57bn) by 2020.
The latest poll, conducted by ORB for the Independent newspaper, on Friday (10 June) showed that the Leave campaign held a 10-point lead over the Remain campaign.
'Positive agenda'
"From now until 10pm on 23 June, we will not rest and I will not stop explaining why 9 million Labour voters have most to gain from remaining in the EU," Brown will say in his speech, according to the Guardian newspaper.
"Today I am setting out a positive agenda for Labour voters ­— reasons why Labour voters should vote Remain and the patriotic case for remaining in Europe." The former prime minister will argue that action on the environment, improving workers' rights and tackling tax evasion can all be better achieved by staying as part of the EU negotiating table.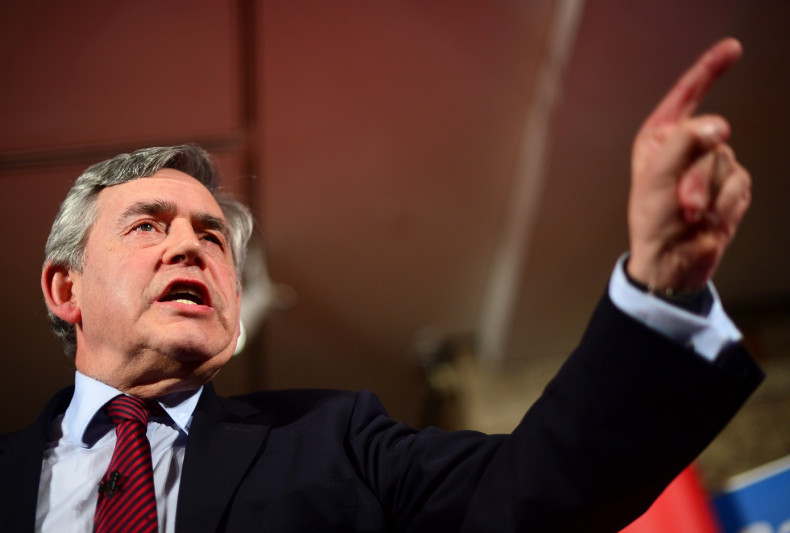 In a separate speech, shadow foreign secretary Hilary Benn will set out the "patriotic case" for Britain to remain in the EU and will accuse the Leave campaigners of 'dreaming of the days of empire.'
"They sound as if they mourn for the bygone age in which Britain gained influence through military strength and empire," he will say. "In the second half of the 20th century, we came to realise that it was far better and far more effective to be a global power that achieved its goals through cooperation rather than conquest."
But Leave campaign chair, Gisela Stuart, dismissed Labour's renewed push in favour of vote Remain, as a "hastily cobbled together re-launch".
Meanwhile, European Council President Donald Tusk said on 12 June that a new trade deal between the UK and EU could take up to seven years to complete if Britons vote for a Brexit.