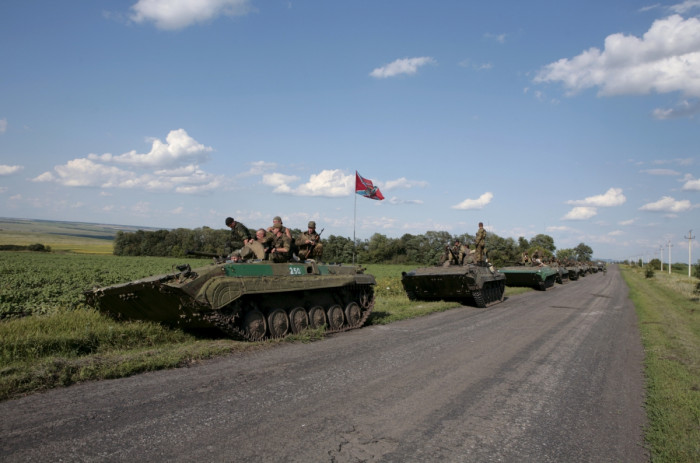 Some of the UK's most senior former military commanders say the country must remain in the EU to keep it safe from risks such as Russian expansionism and the threat from Isis or Daesh. The remarks echo those made by Prime Minister David Cameron when he announced that the referendum would take place on 23 June but seem certain to infuriate those seeking a Brexit.
The 13 military chiefs, including Field Marshal Lord Erwin Bramall and Field Marshal Lord Charles Guthrie, set out their case in a letter published in the Telegraph. The commanders wrote: "We have served around the world and in almost every conflict in which Britain has been engaged since the Second World War. We are proud to have served our country, and to have played our part in keeping Britain safe."
The letter, also signed by Jock Stirrup, Lord Michael Boyce, Sir Michael Rose, General Sir Mike Jackson and Sir Rob Fry, goes on: "In the forthcoming referendum, therefore, we are particularly concerned with one central question: will Britain be safer inside the EU or outside it? When we look at the world today, there seems to us only one answer. Europe today is facing a series of grave security challenges, from instability in the Middle East and the rise of Daesh, to resurgent Russian nationalism and aggression. Britain will have to confront these challenges whether it is inside or outside the EU. But within the EU, we are stronger."
The letter goes on to claim it was EU-wide pressure which brought Iran to the negotiating table and made sure Russian President Putin would "pay a price for his aggression in Ukraine" - though what that price was isn't specified. However the "leave" campaigners - given fresh impetus with the backing of Boris Johnson - have already argued that being in Europe has made Britain less safe, not more.
Speaking to the Independent on Sunday before the letter was published, Michael Gove said: "Far from providing security in an uncertain world, the EU's policies have become a source of instability and insecurity. Razor wire once more criss-crosses the Continent, historic tensions between nations such as Greece and Germany have resurfaced in ugly ways, and the EU is proving incapable of dealing with the current crises in Libya and Syria."
More about the referendum