EU referendum: Millionaires and businessmen launch £20m independent Brexit campaign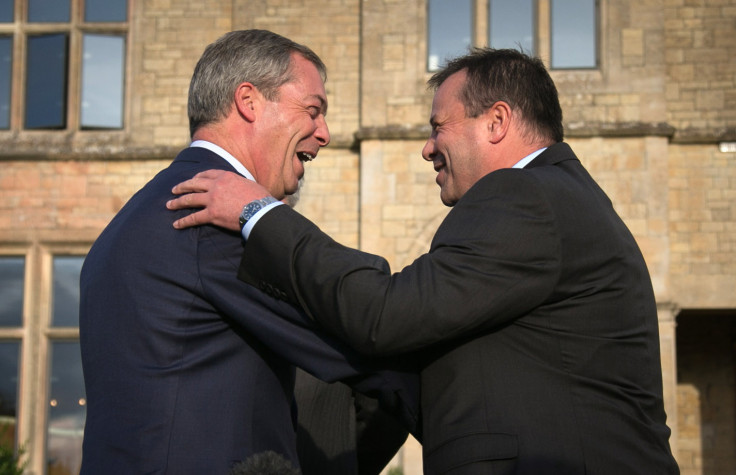 City business leaders and millionaires have set up a £20m (€28m, $31.7m) Brexit campaign called 'No thanks – we're going global', the Telegraph reported.
The campaign, led by millionaire Arron Banks, who donated £1m to the UK Independence Party (Ukip) in October 2014, had already raised £7m on Sunday (21 June), according to Reuters.
The business leaders urged UK citizens to vote 'No' in the EU referendum, which asks if the the UK should "remain a member of the European Union".
Banks told the Telegraph on 21 June 2015 that the choice on the EU referendum is too big and should be led by businesses and the wider public.
He said: "We represent a group of entrepreneurs, businessmen who are very different from the same people who go around the Westminster bubble."
Banks is one of the six main financial backers for the campaign, which will officially launch on 10 September 2015.
He told the Telegraph: "We see the need for a public campaign, rather than all the Eurosceptics just talking to each other."
Banks said the campaign is deliberately separate from politicians and he told the Telegraph that Ukip is not the right vehicle to carry the campaign, despite the millionaire's ties to the political party.
The newspaper reported that Banks has been joined by the likes of Matthew Elliott, who is the chief executive of Business for Britain, and Dominic Cummings, who is advisor to the newly formed Exploratory Committee for the EU Referendum, a cross-party committee of Eurosceptics.
© Copyright IBTimes 2023. All rights reserved.