EU referendum: Ministerial free vote would trigger Tory civil war warns Lord Heseltine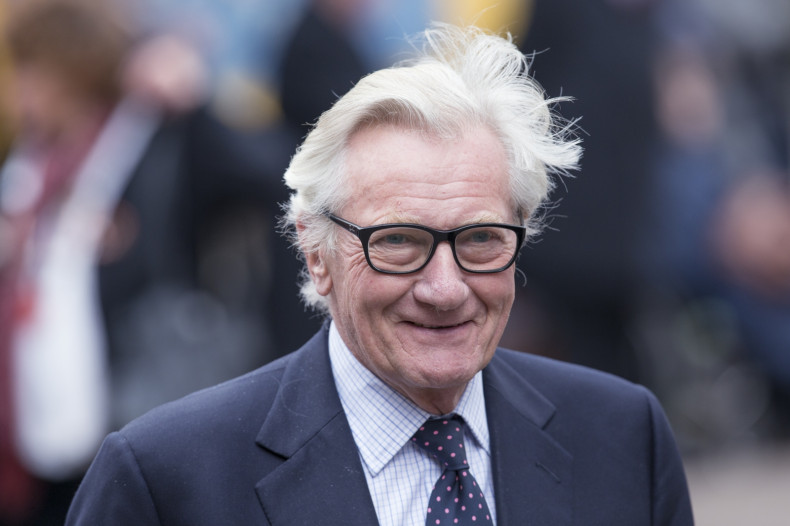 David Cameron could trigger a "civil war" at the top of the Tory Party if he gives his ministers a free vote over the EU referendum, according to Lord Michael Heseltine. The Conservative grandee also claimed such a move would make the prime minister a "laughing stock" among world leaders.
"To have a civil war within the Conservative Party at that time in the belief that the referendum, having been determined, the participants in the civil war are going to sit round the table and happily smile together I think is rather naive," the 82-year-old told BBC Radio 4's Today programme.
The comments came as former minister Owen Paterson said the EU referendum, which will be held before the end of 2017, is the biggest constitutional decision for the UK since the Reformation. Home Secretary Theresa May has been tipped as one of the Conservative cabinet members who is expected to back a Brexit.
Cameron is still continuing his renegotiation with Brussels ahead of the historic vote. But the prime minister has hit numerous roadblocks over his proposal to block EU migrants in the UK from accessing benefits until they have spent at least four years in the country.
The Visegrád Group, of the Czech Republic, Hungary, Poland and Slovakia, has blasted the plan as "discriminatory". A joint 17 December statement from the states said: "We can support those elements of UK reform proposals with a potential to modernise the EU especially as concerns increasing competitiveness and a stronger role of national parliaments.
"However, as the Visegrád Group countries consider the freedom of movement one of the fundamental values of the EU proposals regarding this area remain the most sensitive issue for us. In this respect, we will not support any solutions which would be discriminatory or limit free movement."
The latest opinion poll from Ipsos Mori, of more than 500 people over the phone between 12 and 14 December, reveals "remain" is well ahead of "leave" (58% versus 32%). But there has been a discrepancy between online and telephone polls in the run-up to the referendum.