EU referendum: UK Chancellor George Osborne warns Brexit is 'enormous gamble' during China trip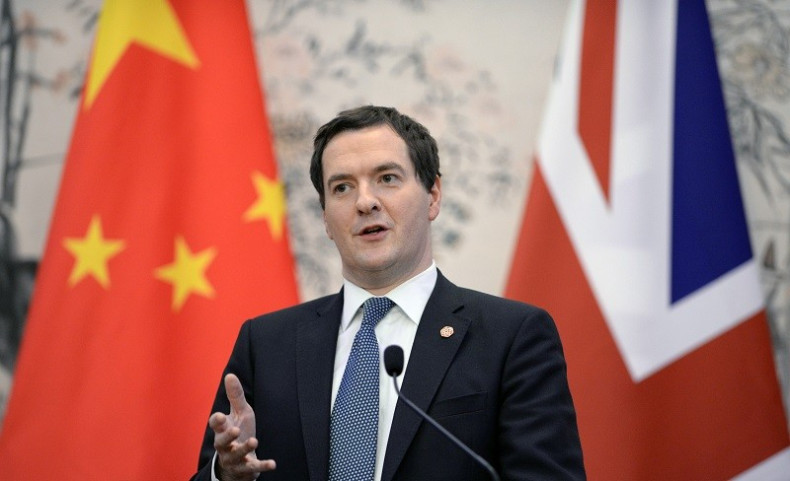 Chancellor George Osborne has described a Brexit as an "enormous gamble" ahead of a meeting between G20 finance chiefs in China on 26 February. The top Conservative warned it would be the "very worse time" for the UK to break away from Brussels, with just months to go before the EU referendum on 23 June.
"The global economy is facing more risks and more uncertainty that at any point since the financial crisis in 2008. This would be the very worse time for Britain to take the enormous economic gamble of leaving the EU," Osborne told BBC News
"You've seen the value of the pound fall and it reminds us all that this not some political parlour game. This is about people's jobs and their livelihoods, and their living standards. In my judgement as chancellor, leaving the EU would represent a profound economic shock for our country, for all of us. And I'm going to do everything that I can to prevent that from happening."
The comments came as the chancellor meets with other G20 finance ministers in Shanghai after stopping off in Beijing for talks with the country's Community Party leadership over global economic risks.
---
The who, what, when and why of the historic Brexit vote
---
Osborne and David Cameron are expected to be two of the leading politicians in the 'remain' campaign ahead of the historic ballot. But some cabinet ministers, such as Justice Secretary Michael Gove, have thrown their support behind a 'leave' vote.
The current mayor of London, Boris Johnson, and the Tories' candidate to replace him, Zac Goldsmith, have also backed a Brexit.
Vote Leave, one of the groups hoping to secure the Electoral Commission's official Brexit campaign designation, questioned the government's warning about breaking away from Brussels.
"If they really believed the voting leave would do so much harm to the UK, why offer a referendum in the first place? Rings hollow," Rob Oxley, head of media for Vote Leave argued.
The latest opinion poll from YouGov for The Times, of more than 3,400 people between 21 and 23 February, put 'leave' just one point ahead of 'remain' (38% versus 37%), with 25% of respondents undecided.