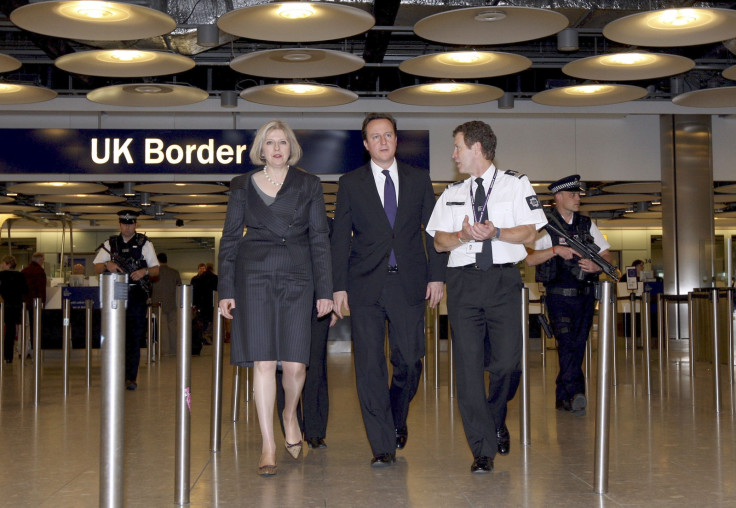 David Cameron's net migration target has been left in tatters once again after official figures showed the numbers were more than three times the prime minister's "tens of thousands" pledge. Office for National Statistics (ONS) figures revealed that net migration to the UK had fallen by 13,000 between June and September 2015 (336,000 versus 323,000).
The ONS said that of the 290,000 people who immigrated for work in the year to September 2015, more than half (59%) had a definite job to go to. The research body also estimated that net migration of EU citizens to Britain hit 172,000 in the same period, up from 158,000 in 2014. That includes 165,000 EU citizens who came to the UK for work-related reasons; of those 96,000 (58%) came for a definite job and 69,000 (42%) came looking for work.
The official figures come after Cameron was granted a renegotiation deal from Brussels, ahead of the EU referendum on 23 June. The prime minister was able to secure a so called 'emergency migration break', which would enable the UK to apply to Brussels in a bid to block EU migrants in Britain from accessing in-work benefits.
---
From immigration to UK sovereignty – what David Cameron's deal means
---
But the University of Oxford's Migration Observatory has pointed out there is no "hard evidence" to show that the UK's welfare system serves as a draw for migrants to the UK.
In addition, Eurosceptics such as the Justice Secretary Michael Gove and Ukip leader Nigel Farage have warned Cameron's deal could be struck down by the European Parliament and the European Court of Justice.
The latest opinion poll from Ipsos MORI for The Economist, of more than 1,000 people between 7 and 20 January, showed immigration topped British voters' concerns. The NHS, the economy and defence were other highly ranked issues.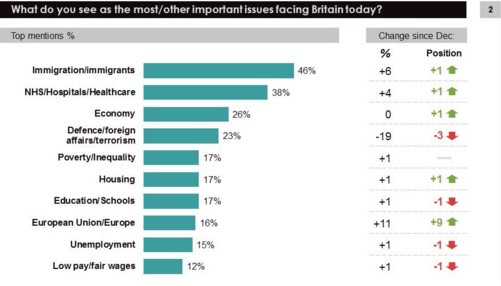 Cameron had promised to slash net migration to the UK to "tens of thousands" at the 2010 and 2015 general elections. But so far the prime minister has been unable to achieve the goal and business body the Institute of Directors has urged the prime minister to scrap the target.
The latest migration figures come months ahead of the EU referendum. The most recent survey from YouGov for The Times, of more than 3,000 people between 21 and 23 February, put 'leave' just one point ahead of 'remain' (38% versus 37%), with 25% of respondents undecided.