Leaving the European Union could cause "up to a decade or more of uncertainty" in Britain, the Cabinet Office says.
Car manufacturing, farming, financial services and the lives of millions of expats Britons living in Europe could all be negatively affected, according to Whitehall officials.
David Cameron has pledged to hold an "in-out" referendum on 23 June after negotiating a new deal with European counterparts to give the UK "special status" within the EU.
The prime minister has cautioned against a Brexit, saying it could lead to economic uncertainty and financial pain.
'Damaging uncertainty'
In the Cabinet Office report, seen by the Guardian newspaper, Whitehall officials warn that the UK would be unlikely to complete its "complex" withdrawal from the EU within the formal two-year process.
Extending the process would require unanimous approval from all 27 EU states, who could push for more concessions, they say.
"The UK's withdrawal from the EU would mean unravelling all the rights and obligations – from access to the single market, to structural funds for poorer regions, to joint action on sanctions – that the UK has acquired both during our accession to the EU and over our 40-year membership," the report states.
"As well as negotiating its withdrawal, the UK would also want to negotiate its post-exit arrangements with the EU."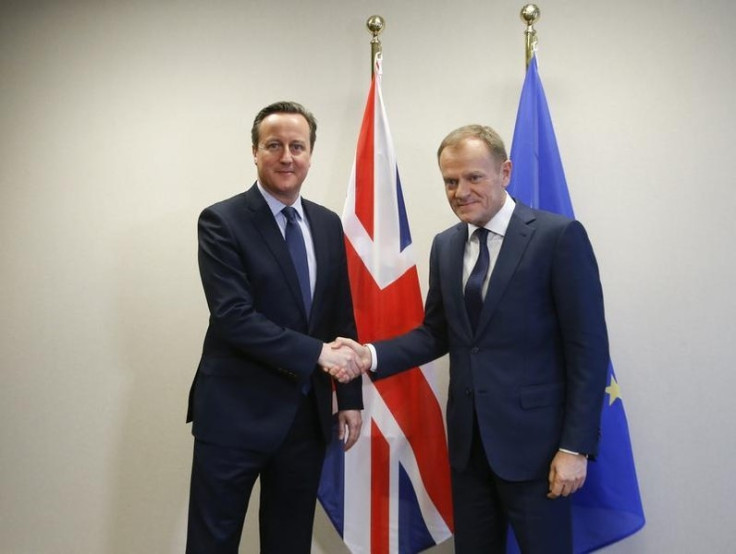 Health insurance, cross-border security, fishing rights and access to the agency that monitors the safety of medicines are among issues that will have to be resolved before a Brexit can go through, according to civil servants in the Cabinet Office.
They also warn that the UK will have individually renegotiate trade deals with more than 50 countries that have an arrangement with the EU, plunging trade into uncertainty.
"This government analysis shows that leaving the EU would lead to a decade of damaging uncertainty," Cabinet Office minister Matt Hancock is quoted as saying.
"The risks to our economy are clear and would leave the jobs and prosperity of the British people dangerously exposed."