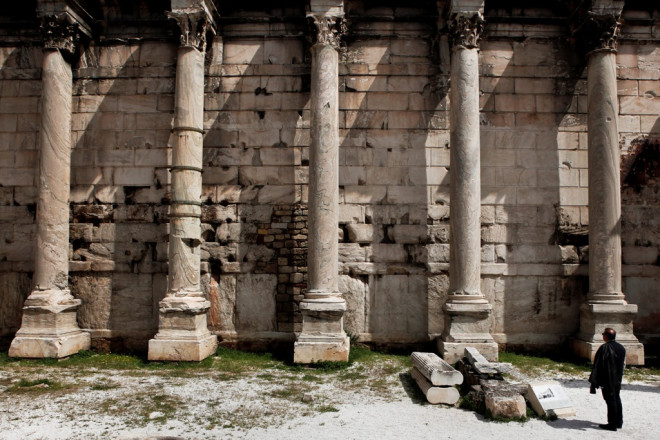 Greece will still need an additional €14.9bn in financial help through next year despite its successful return to bond markets this month and regardless of the nation logging a primary budget surplus in 2013, according to a report.
The EU report on Greece's bailout says Greece's financing gap in 2014 stands at €2.6bn (£2.1bn, $3.6bn), with a further €12.3bn needed in 2015.
EU officials said Athens could generate income from other sources. However, if the fund-raising exercises fail to plug the gap by the time the current EU financial assistance plan ends later this year, Greece would require a third bailout.
A European Commission official admitted there were several ways for Athens to plug the gap without turning to a third rescue deal. Additional bond auctions is one of them.
"If market conditions continue as they are now, I would not exclude that at a later stage, Greece could issue further bonds," the unnamed EU official told the Financial Times.
Greece may need additional financial help from the eurozone over the next two years, the International Monetary Fund's (IMF) director for Europe, Reza Moghadam, said.
Bonds Sale
On 10 April, Athens sold $4.2bn (£2.5bn, €3.02bn) worth of bonds to investors, who had hitherto shunned Greek debt.
The deal was oversubscribed by more than six-times, attracting orders of around €20bn.
The five-year bond issue is the nation's first since it was frozen out of international markets in 2010 and a sign that the country is emerging from its financial crisis.
The sale was preceded by a bomb blast in Athens, outside the Bank of Greece.
Since 2010, Greece has relied on bailout money from the European Union, coupled with deep spending cuts and economic reforms to battle its fiscal crisis.