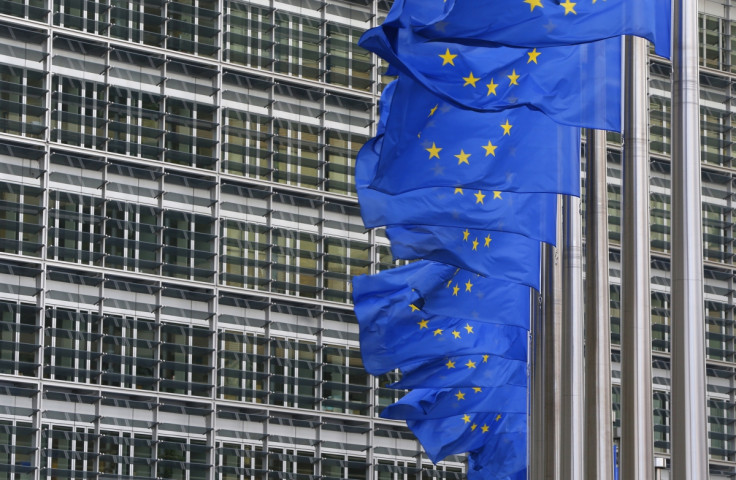 The European Union has hit back at Russia for the "arbitrary and unjustified" travel ban on 89 European dignitaries, prompting a sharp response from Moscow over the Western-engineered economic sanctions.
The "blacklist", which was initially leaked to the European media and later handed over to diplomats after several requests, includes politicians, military leaders and other officials. The list is yet to be formally released.
Those denied entry into Russia appear to include former deputy prime minister Nick Clegg, Poland's Deputy Justice Minister Robert Kupiecki, the EU Council's general secretary Uwe Corsepius, Swedish tax authority chief Eva Lidstrom Adler and several others who are highly critical of Russia.
An EU spokesperson said in a statement: "The list with 89 names has now been shared by the Russian authorities. We don't have any other information on legal basis, criteria and process of this decision."
"We consider this measure as totally arbitrary and unjustified, especially in the absence of any further clarification and transparency." The European authorities have insisted the list was provided only after several rounds of requests through diplomatic channels.
Of the 89 people, 18 are believed to be Polish nationals while nine are from the UK.
Moscow has said the travel ban is meant as retaliation for the Western sanctions on Russia.
"An answer to some European countries demanding to explain why these names have been put on the lists of persons banned from entering Russia is quite simple – this was done as a response to a sanctions campaign unleashed against Russia by some Germany-led countries of the European Union," an unnamed Russian foreign ministry official told reporters, according to Russia's Tass news agency.
Without revealing the names of the officials who are barred, the source added: "US citizens are blacklisted as well, but it should be mentioned that in this case our American partners act more constructively than the European ones."
Tensions between Russia and the Western world are at the highest since the Cold War era. What began as a war of words between Russia and the West over the Ukraine crisis has gradually snowballed into a larger economic confrontation.