EU Trade Commissioner Karel De Gucht Warns 'No TTIP Without ISDS'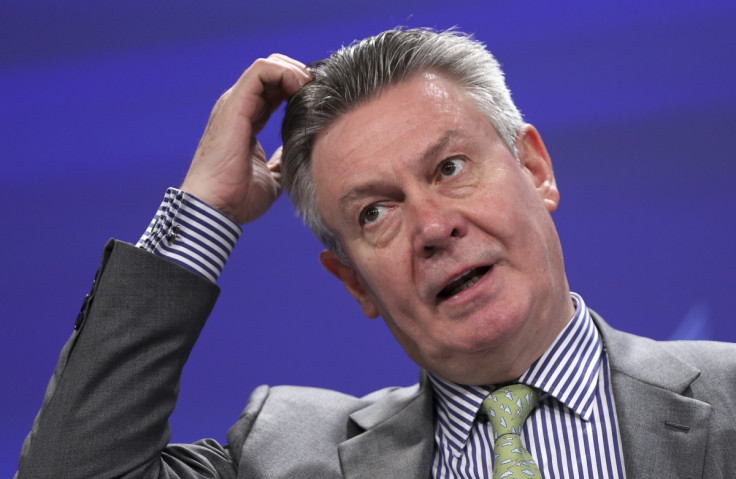 The European Trade Commissioner Karel De Gucht has warned that there will be no free trade agreement between the EU and US without the controversial investor-state dispute settlement (ISDS) clause.
Speaking to Reuters in Rome, De Gucht – who is to leave his position shortly – said, in reference to the clause's biggest European objector, Germany: "They should realise there will be no TTIP without an ISDS," adding that neither side would be able to insist on investor protection clauses in other agreements if they didn't include it in the Transatlantic Trade and Investor Partnership (TTIP)."
ISDS is an instrument of public international law that grants a foreign investor the right to initiate dispute settlement proceedings against a foreign government. It is commonly included in free trade agreements but has been thrust to the fore of TTIP negotiations after officials and campaigners raised fears that it could leave local level policymakers vulnerable to libel proceedings from US investors, should local laws interfere with their ability to turn a profit.
De Gucht removed the clause from negotiations earlier this year following German opposition. It was put up for a public consultation which attracted more than 150,000 submissions from across the EU. The results of the consultation have not yet been released, but it would seem that De Gucht is confident they will not derail proceedings.
At the end of September, the preferred choice to succeed De Gucht in the commission, Cecelia Malmström, was grilled on her views on TTIP and ISDS, in particular, as part of her European Parliamentary hearing. She did not rule out the removal of ISDS from negotiations altogether.
She said: "Whether ISDS will stay in TTIP, I don't know it is too early to say. If we had an international court to deal with ISDS that would be ideal, but we are not there yet."
Speaking to IBTimes UK ahead of a meeting of MPs, MEPs and Lords today (16 October) to discuss TTIP, the Labour MP for Swansea West Geraint Davies said he was not opposed to ISDS in theory, but only if the details under which it was operated were fully public and agreed upon in a democratic manner.
He said: "We need to make sure we're not railroaded by these behind the scenes deals that undermine the position of governments in the future, so you've to deliver democracy in terms of protecting consumer and worker rights. The bounds between private and nationalised industry could be fundamentally distorted by TTIP."
Campaigners have long protested against the clause, saying it opens the door for private corporations to hold governments to ransom over profit losses.
Len McCluskey, the Secretary General of Unite, the trade union, told IBTimes UK: "Karel De Gucht has confirmed that ISDS, the mechanism that allows corporations to sue national governments for billions, is at the very heart of these talks. This underlines the fact that this secretive deal is a massive danger to our NHS, and threatens to make the Tory's sell-off irreversible.
"De Gucht has also conceded that the door is open for Cameron to exempt the NHS from TTIP. David Cameron must act now. He must respond to the groundswell of public opposition and veto health care from these talks.
"In Britain political parties from across the spectrum oppose the inclusion of healthcare in this deal – David Cameron's coalition government stands alone and the reasons they offer for defending the indefensible are becoming ever more feeble."
Speaking earlier this Autumn on ISDS inclusion in the EU-Canada free trade deal (Ceta), Nick Dearden, director of the World Development Movement, said: "The Ceta trade deal grants multinational companies the power to challenge any government decision they don't like. Not only does it strike a body-blow to democracy, but it could also cost UK taxpayers billions of pounds if corporate legal cases against the government are successful. And it is being pushed through without any opportunity for public debate. We call on the European Parliament to reject this appalling deal."
Supporters of TTIP say it could unlock billions of dollars each year for both parties, by removing the few remaining trade tariffs and by harmonising regulation and working conditions.
© Copyright IBTimes 2023. All rights reserved.