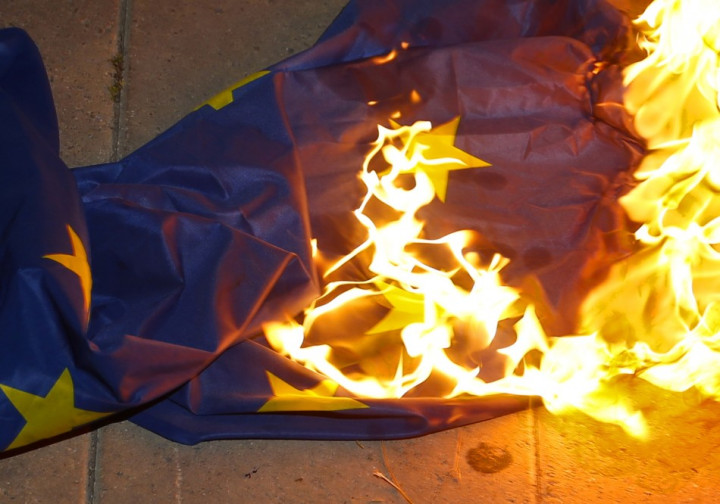 Europeans' distrust of the European Union has reached a record high while Britons lead the poll as the most pessimistic about the bloc.
According to the European Commission's Eurobarometer, 60% of Europeans "tended not to trust the EU," a record high, as the ongoing sovereign debt crisis has forced many countries to adopt severe austerity measures.
Amid the painful eurozone crisis, soaring unemployment particularly among young people, billions poured into government and banking sector bailouts, axes in public spending, all contributed to the decimation of public trust and perception of the EU.
"Trust levels in political institutions continue to decrease, though there is still more trust in the European Union than in national institutions," said the Eurobarometer report.
Before the financial crisis started to emerge in 2007, this reading stood at 32%.
Britons, who are facing the prospect of an in-out referendum on their membership of the EU, were losing the small amount of faith they had in the area, as 68% reported having "little confidence".
Fewer than half said they felt like EU citizens.
EU Referendum
Prime Minister David Cameron has pledged to hold a referendum on the EU in 2017, after the next general election in two years' time.
Cameron hopes it will be a vote winner among the British public as he seeks to return to a majority Conservative government to the House of Commons- something he failed to do in 2010.
"Voters will have a choice of our destiny. It is a decision we will have to take with cool heads. Of course we could make our way in the world without Europe, as any country, but we have to ask if that is really in the interest of the country in the long term," Cameron said in a speech about the EU.
Cameron maintains he wants to stay in the EU, which accounts for around half of all the UK's trade, but on renegotiated terms of membership.
EU leaders have criticised Cameron, saying membership is "not an a-la-carte menu".
Many businesses agree with Cameron. They want to access the EU's trade without any restrictions and to benefit from policies such as the free movement of labour, but they also say it is too bureaucratic and must strip away much of its burdensome red tape for firms.