A trade deal between the UK and the European Union following Brexit could take at least 10 years to finalise, warned Sir Ivan Rogers, the British ambassador to the EU. The warning comes even before formal negotiations with the bloc have begun.
While Downing Street is confident of striking the deal in two years after triggering Article 50 to pave the way for the formal divorce, Rogers had reportedly told cabinet ministers in October that EU members do not see it happening until the early or mid-2020s.
The diplomat, who had conducted former prime minister David Cameron's negotiation over the UK's relationship with the EU, had also told the ministers that even if a consensus on the trade deal is reached, it might get stuck in the ratification process.
All EU member nations will require to ratify the UK-EU trade deal in their own parliaments to enable the deal to come into force.
Downing Street, however, had said it did not recognise Rogers' views, the BBC reported. The broadcaster quoted sources as saying the diplomat was not expressing his personal views, but was speaking what European leaders had expressed.
The revelation has come as EU leaders are gearing up for a meeting on Thursday (15 December) night on tentative Brexit negotiations and who will lead the talks on behalf of the EU. However, Prime Minister Theresa May will not be present at the dinner at the European Council summit in Brussels.
It is expected that former EU Commissioner Michel Barnier, who is in charge of the European Commission's Brexit team, will lead the talks, dubbed "divorce talks".
A Downing Street spokeswoman confirmed that neither the prime minister nor British observers or officials will attend the dinner. She insisted that the UK wants the EU to decide how it would organise itself for the upcoming Brexit negotiations.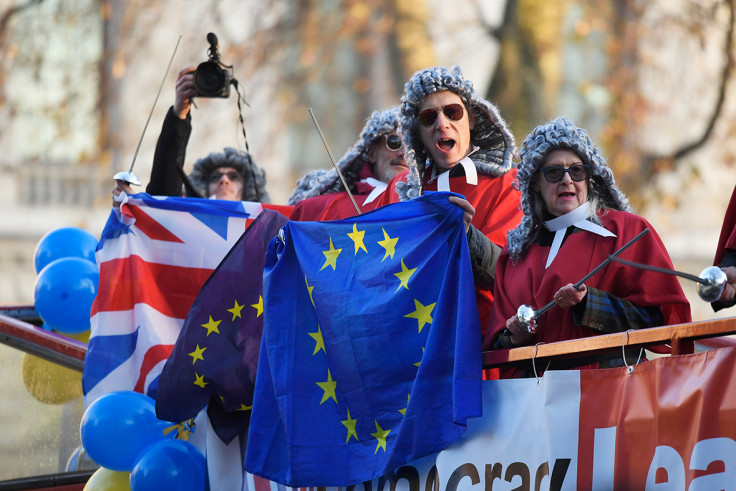 "It shows they are facing up to the reality that the UK is leaving the EU, that we are going to be triggering Article 50 by the end of March.
"That means they are going to need to know how they are going to handle the process where they have got to work out the position of the 27," the BBC quoted her as saying.
Meanwhile, UK Brexit Secretary David Davis told MPs on Wednesday that the government will not announce the details of its negotiation plans until February 2017 at the earliest. He said that work was ongoing on the UK's Brexit plan and that it would need a lot of research before finalisation.