A new EU agency designed to curb the influx of migrants will have the right to take control of a country's borders without its consent, controversial new plans have proposed. The 2,500 strong border force was heralded by EU policy makers as a "substantial" expansion of existing powers, but critics have slammed it as a "full frontal attack" on member states' sovereignty.
Proposals for the new European Border Force and Coast Guard, unveiled on 15 December, would have the right to intervene in countries deemed unable or "unwilling" to control their borders. It would be able to deploy armed guards – wearing blue armbands carrying the EU flag – to "crisis" countries and draw from a fleet of naval patrol vessels, helicopters and even drones.
Based in Warsaw, Poland, it will employ 1,000 permanent officials and have access to 1,500 border guards, available at three days' notice, to plug gaps in the Schengen zone border. Costing €322 million (£234.3m) a year when it reaches full strength in 2020, member states will contribute personnel to the new agency but will continue day-to-day management of their own borders.
It comes as the EU suffers a migrant crisis threatening one of its founding principles – the free movement of people across the continent. An estimated 1.5 million people came into the EU illegally between January and November 2015 – an all-time high – prompting countries like Germany to start reimposing their own border controls.
Under the proposed plans to rectify the problem, member states would be expected to ask the new border agency for help should it be unable to deal with any influx of migrants. But the European Commission said it would have a "right to intervene" on a nation's soil "even when a member state is unable to unwilling". It could lead to armed EU guards effectively "occupying" parts of member states' territory.
While the UK is not part of the 26-country Schengen zone, and so not bound by the plan, Downing Street suggested David Cameron would back the new force, with a spokesman telling The Telegraph: "It is in our interest that the EU has a strong external border and we want to look at ways we can continue to support countries on that."
As EU policy makers welcomed the new proposals as representing "more Europe", UKIP described them as a "full frontal attack" on a country's control over its borders. Polish foreign minister Witold Waszczykowski said having a force independent of member states would be "shocking", adding that it "would mean that this would be an undemocratic structure, not controlled by the member states".
But the EU insisted any intervention would be "a last resort", adding that the new agency is necessary to "manage migration more effectively, improve the internal security of the European Union, and safeguard the principle of free movement of persons".
European Commission vice-president Frans Timmermans said: "In an area of free movement without internal borders, managing Europe's external borders must be a shared responsibility. The crisis has exposed clear weaknesses and gaps in existing mechanisms aimed at making sure that EU standards are upheld."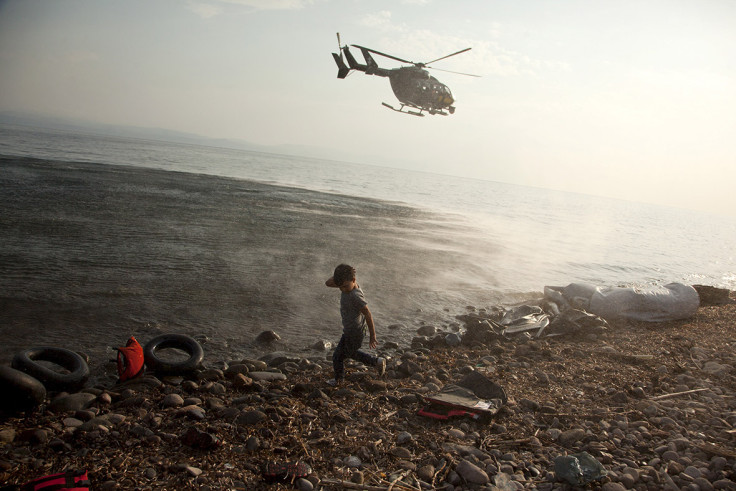 The new force will take over from Frontex, the EU's current and much-maligned border agency that has been bemoaned by the Commission as weak. Frontex, which is poised to send border guards to Greece to help it cope with migrants arriving from the Middle East by sea, relies on the permission of the host country to operate within its territory.
But the new powers would allow its proposed successor to buy its own equipment and then carry out its own operations in a member state's territory without permission. Under the blueprint, the agency will also have a mandate to combat terrorism and cross-border crime.
Officers will be able to carry service weapons and are authorised to fire them in situations it deems as self-defence.
In addition, it will be able to carry out surveillance operations alongside the European Fisheries Control Agency and European Maritime Safety Agency and can even be deployed to countries outside the EU, when it is asked.
Dimitris Avramopoulos, European Commissioner for migration, said: "What we are creating today is more Europe: to manage our external borders, to step up returns of irregular migrants, to allow our asylum system to function properly for those in need and to strengthen checks at the external borders of the European Union. The border package we are presenting today will increase security for our citizens and ensure high standards of border management."
The proposals will be discussed by member states on 17 December. The prospect of countries like Greece, Italy or the Balkans seeing border guards deployed on their soil without their permission has sparked a furious row over whether the proposals do away with the principle of sovereign states.
Peter Szijjarto, the Hungarian foreign minister, told press in Brussels: "Forcing help on member states is incompatible with border protection being part of national sovereignty. It should not be done based on diktats, but based on bilateral or multilateral help from its partners."
Geoffrey Van Orden, Conservative MEP and a vocal opponent of what he says are efforts to create an EU army, added: "This proposal is the thin end of a very dangerous wedge that goes to the heart of the issue of national sovereignty and national jurisdiction. The Commission is seizing an opportunity for 'more Europe'. It sees the EU as one state with responsibility for its external borders resting with EU authorities.
"There will now be efforts to push for creation of an EU Coastguard Force, specially recruited and under EU command – in effect an EU coastal navy. Of course, if a country needs help, it should ask for it and other countries should respond. But the first thing that needs to be done is for the EU and for national governments to change their approach to asylum and immigration so that the enormous pull factor into the European countries is removed."
Diane James, MEP and UKIP justice and home affairs spokeswoman, said: "This is a full-frontal attack on national sovereignty from the EU. All pretence has now been discarded and the Commission will now openly act against a member state's wishes and operate within its borders without permission. By acting contrary to the wishes of national parliaments, the EU has displayed its desire for a federal state for all to see.
"In its convoluted language, the EU has set out how even British and Irish waters will now come under its control and this will rightly cause a national outcry even among those who are undecided in the coming referendum."