Brussels will slap a hefty price tag on Britain's Brexit bill by demanding an upfront gross payment of up to €100bn (£84bn), it has been reported.
The Financial Times has analysed stricter demands made by France and Germany, and come up with the figure after taking into account farm subsidies and EU administration fees in 2019 and 2020.
The amount is almost double that of the initial €60bn charge mentioned by Jean-Claude Juncker, the European Commission president, and represents a tough opening gambit as the UK enters Brexit negotiations.
EU member states are taking a tougher stance with France and Poland pushing for post-Brexit annual farm payments. Germany meanwhile does not want to give the UK a share of EU assets, the paper reported.
Adding upfront payment for guarantees and loans, the gross settlement demand could be between €91bn and €113bn (£76bn and £95bn), although this could be reduced to €55bn-€75bn (£46bn-£73bn) as the UK gets its share of EU spending and repaid EU loans, the FT reported.
This compares with figures by the Bruegal think-tank that the UK would need to make an upfront payment of between €82bn and €109bn (£69bn - £92bn).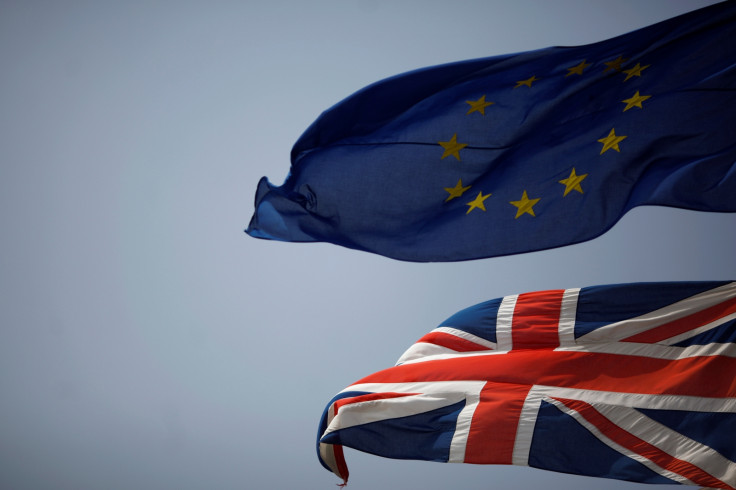 Zvolt Darvas, a senior fellow at Bruegel, told the paper that the EU's latest tactic "requires the UK to make a large upfront payment that is even bigger than the long-term net bill".
Meanwhile, Germany has been accused of trying to undermine Prime Minister Theresa May over Brexit by briefing against her and thus favouring the EU negotiators.
German chief of staff to Jean-Claude Juncker, Martin Selmayr, is said to behind the leak that May was "deluded" over Brexit. The prime minister has also been criticised by Germany's Finance Minister Michael Roth and European Parliament Brexit negotiator, Guy Verhofstadt.
Tory MP Sir Bill Cash, chairman of the Commons European scrutiny committee, told the Telegraph: "What they are doing is trying to exploit a new kind of 'project fear' and that is not going to work on the British people.
"They are also trying to use negotiations as a means of influencing the German general election later this year. They are playing an unwise and dangerous game and I think they have been working towards this for a long time."
May herself told the BBC that she planned to be a "bloody difficult woman" to Juncker over Brexit, in comments that referred to her description by Tory grandee Kenneth Clarke.