An aristocrat has appeared in court to deny claims he threatened anti-Brexit campaigner Gina Miller and branded her a "troublesome first generation immigrant" on Facebook.
Rhodri Philipps, the 4th Viscount St Davids, is charged with three counts of making malicious communications that were "of a menacing character".
One of these charges relates to a Facebook post made on 7 November 2016, four days after Miller won a landmark High Court ruling against the Government on Brexit.
He allegedly posted: "£5,000 ($6,470) for the first person to 'accidentally' run over this bloody troublesome first-generation immigrant.
"If this is what we should expect from immigrants, send them back to their stinking jungles."
During a hearing at Westminster Magistrates' Court on Tuesday (2 May), Lord Davids, of Knightsbridge, London, Phillips, who appeared wearing a tweed gilet, pleaded not guilty to all three charges.
The 50-year-old opened his remarks by correcting deputy chief magistrate Tan Ikram, who incorrectly addressed him as "Mr St Davids". In response, he told the magistrate: "I'm not Mr St Davids, I'm afraid, it's Lord St Davids."
The two other charges relate to alleged posts made in response to a newspaper story about an immigrant called Arnold Sube.
He allegedly wrote: "Please will someone smoke this ghastly insult to this country, why should I pay tax to feed these monkeys?"
Defending Lord Davids, Andrew Rinker, said: "I think a lot of these comments are taken completely out of context, he calls his own daughter a little monkey."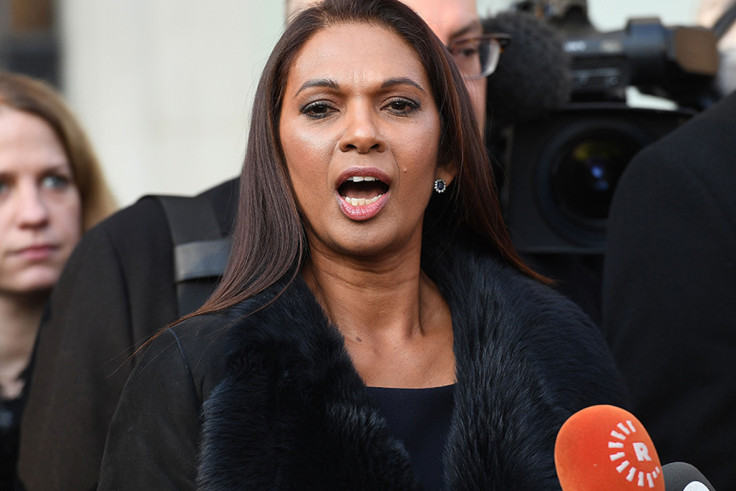 This was said to be one of two alleged posts written on 11 September 2016 about Sube.
Miller, Guyana-born mother of three, is expected to give evidence at the next hearing when the case goes to trial at Westminster Magistrates' Court on 10 July.
Another 55-year-old man, with no relation to Lord Davis, was arrested last December for allegedly making malicious comments against Miller.
Miller shot to prominence after she fronted a legal challenge which forced UK prime minister Theresa May to consult Parliament before triggering the formal process of leaving the EU.
In the wake of her High Court battle Miller said she was "apparently the most hated woman in Britain".