England captain Wayne Rooney has rubbished reports that senior players lost faith in Roy Hodgson's leadership during Euro 2016. The Three Lions exited the summer tournament at the round of 16 stage in humiliating fashion, losing 2-1 to Iceland in Nice on 27 June.
Hodgson's team selection and tactics in France have been roundly criticised, after England managed to win just one of their four matches.
The 68-year-old resigned within minutes of the Iceland defeat, with reports suggesting that senior players in the squad had opposed some of the manager's tactical decisions, including the decision to start Raheem Sterling in the knockout match.
But Rooney told Press Association: "In response to recent media reports, I'd like to say that is completely untrue.
"On behalf of the players, we completely supported the England manager but we understand his reasons for stepping down.
"We had absolute faith in the build-up and throughout the tournament."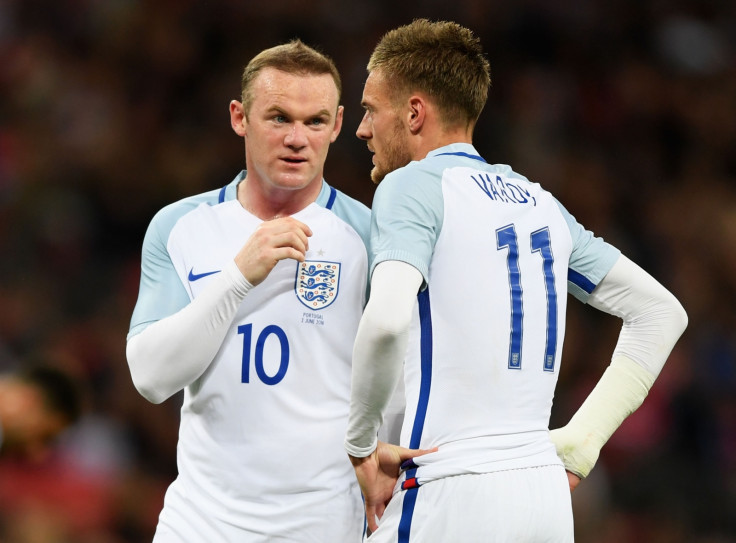 In a media conference at England's Euro 2016 base in Chantilly, Hodgson denied that senior players questioned his tactics.
"If it was true then they disguised it well from me and the coaching staff," he was reported as saying on 28 June.
"We had no indication from the players that they were anything but behind what we were doing, behind the game plans that we had. They tried hard to execute them."
'England have exciting squad'
Meanwhile, Rooney said he would prefer another homegrown manager to lead the England team after Hodgson's resignation.
"Of course it's better if he's English, but he has to be the right man for the job," the Manchester United forward was reported as saying by ESPN.
"He has to have the credentials and the ability to be able to do the job, Whether he's English or not we'll wait and see.
"He needs to put his stamp on the team, whoever he is. I know one thing, if I was the manager coming in I'd be very excited.
"It's difficult to see now, but we do have a good squad, an exciting squad," Rooney added.