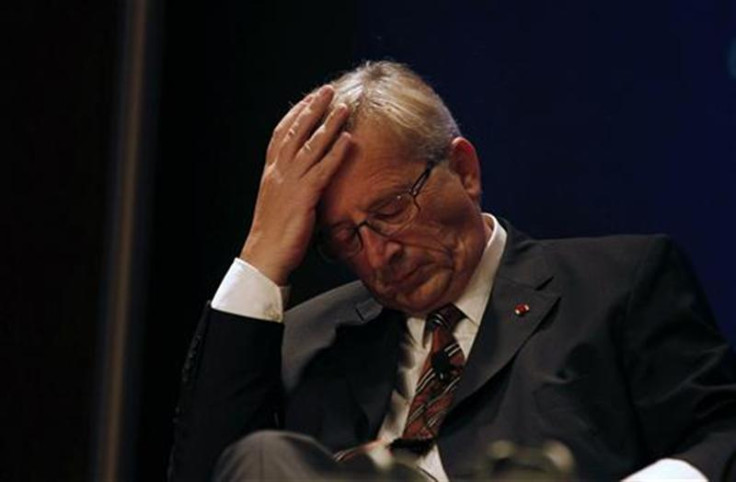 Eurozone finance ministers begin a critical two-day meeting in Brussels Monday that will shape the region's practical approach to tackling the two-year old sovereign debt crisis.
The meeting comes amid renewed market turmoil after last month's European Leaders' Summit, which failed to draw a definitive line under the on-going crisis which threatens to further envelope Spain and perhaps being to impinge upon Italy's ability to fund itself for the remainder of the year.
Spain's benchmark 10-year borrowing costs surged past 7 percent again this morning to a Eurozone record high of 7.10 percent as investors continued to doubt the debt-stricken nation's ability to stabilise it staggering financial sector and tame the spending habits of its semi-autonomous regions.
Government spending has increased by 12 percent this year while interest payments have risen by nearly Surgea third as a result of Spain's return to recession and the spiralling rise of its borrowing costs on international markets. As a result, Eurozone finance ministers are expected to give Spain and Prime Minister Mariano Rajoy an extra year - until 2013 - to meet a European Union-mandated deficit target of 3 percent of GDP.
The market impact on the ability of Spain - and others - to not only meet the EU targets but also to grow their respective economies and bring down record levels of unemployment will be foremost among the Eurogroup's discussion today and tomorrow, but will not by any means be the only items on a very crowded agenda.
Greece's perilous economic and political situation shows no signs of abating even after the weeks old coalition government of Antonis Samaras survived a weekend confidence vote after it outlined plans to ramp-up reforms and accelerate state asset privatisations.
The country's main economic think-tank, the IOBE, said today it expects Greece's economy to contract by at least 6.9 percent this year while unemployment surges to around 24 percent. Meanwhile, the country's deputy Labour Minister, Nikos Nikolopoulos, is reported to have resigned Monday after criticizing his coalition partners for not pushed the Troika hard enough for changes to Greece's €240bn bailout.
The prospects for one of Europe's early bailouts don't appear to be improving, either, after news today that Portugal's banks borrowed a record €60.5bn last months as international lenders continue to shun them in the interbank lending markets.
Ministers are also going to need to develop a common voice on the issue of bank capital support from the EU via its soon-to-be active bailout fund, the European Stability Mechanism. Conflicting reports as to whether ESM capital injections will require sovereign guarantees, and whether these guarantees will rank senior to existing bond holders, is complicating the market's ability to calculate the true costs of its potential activities.
All of these discussions, of course, will need to be framed against the possibility of a new Eurogroup leadership. Jean-Claude Juncker of Luxembourg is due to step-down as Eurogroup President at the end of this month, although speculation has persisted that European leaders will ask that his term be extended while the Eurogroup grapples with the ever-increasing complexities of its mandate.
Germany's der Spiegel reported this weekend of plan that would allow joint Eurogroup leadership between France and Germany, with opposite numbers Wolfgang Schaeuble and Pierre Moscovici sharing a rotating presidency, but this was dismissed by Moscovici himself at a press briefing during a visit to Aix-en-Provence Sunday.